IEEE Spectrum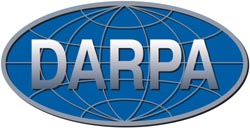 The U.S. Defense Advanced Research Projects Agency is announcing a bold new program aiming to advance robotics technology for disaster response. The DARPA Robotics Challenge is offering tens of million of dollars in funding to teams from anywhere in the world to build robots capable of performing complex mobility and manipulation tasks such as walking over rubble and operating power tools. It all will culminate with an audacious competition with robots driving trucks, breaking through walls, and attempting to perform repairs in a simulated industrial-disaster setting. The winner takes all: a $2 million cash prize.
DARPA says there's a pressing need to improve robots that can help in natural or man-made disasters. Rather than specialized robotic systems designed for operating in particular situations, the goal of the new program is to develop robots capable of navigating human environments and relying on tools and vehicles designed for people.
"It's all about adaptability – what's the most adaptable system that can be used during that first day or two of the disaster when you have a chance to reduce the scope of the disaster by taking action," Dr. Gill Pratt, the DARPA program manager who's organizing the challenge, told IEEE Spectrum. "That's what the challenge is about." (Read our full interview with Pratt.)
DARPA specifically mentions the Fukushima Dai-ichi nuclear accident as an example of a disaster that would have benefited from more capable robots. In fact, the scenario DARPA is planning for the final competition closely resembles the dramatic events that unfolded in the first 24 hours at Fukushima, when human workers attempted but ultimately failed to fix one of the crippled reactors.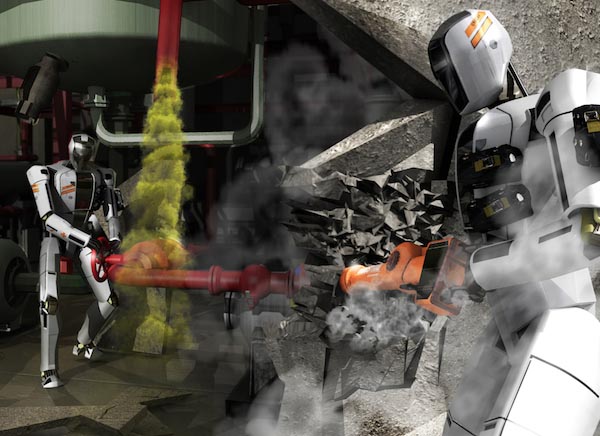 Asked if the tasks planned for the challenge – which include using an impact hammer to break through a wall, locating a leaking pipe, and replacing a cooling pump – are a bit too hard, Pratt said "no." "We think that it's actually 'DARPA hard,' but not an impossible thing to do," he said. "It's a goal that has a lot of risk, but a lot of reward as well, and that's really the theme of what DARPA tries to do."
DARPA's previous challenges focused on autonomous vehicles. The competitions are DARPA's way of spurring innovation by setting up contests that require substantial technological development in a specific field. DARPA wins because it gets lots of very smart people all working at solving a problem, and the rest of us win because these challenges manage to generate tons of progress in a very short amount of time.
The new program seeks to develop not only robotics hardware but also open-source simulation software. Pratt says DARPA is putting a lot of resources into creating a simulator that he hopes will become a "transformational tool" in the field of robotics, promoting innovation and helping to lower the barrier for companies to enter the robotics market. To develop the simulator, he wants to attract not just robotics researchers but also contributors with diverse backgrounds in areas such as computer graphics and video games, adding that there will be financial incentives for various levels of contribution.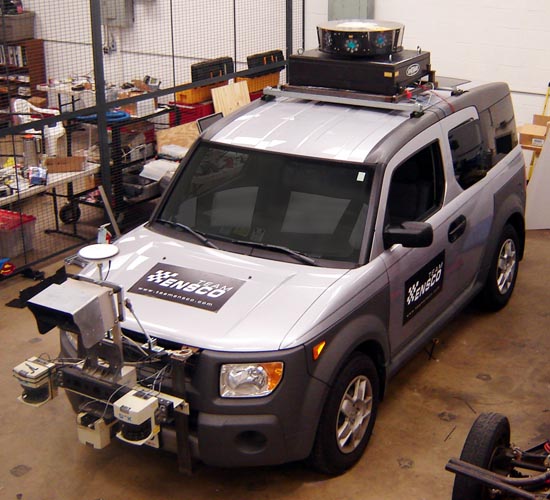 IEEE Spectrum got an early look at the Broad Agency Announcement, known as BAA, the solicitation document that DARPA is making public today. Here are the most relevant bits:
GOAL: The goal of the new program is to "develop ground robotic capabilities to execute complex tasks in dangerous, degraded, human-engineered environments." Key robotic technologies the program aims to advance include "supervised autonomy, mounted mobility, dismounted mobility, dexterity, strength, and platform endurance."

SCHEDULE: The program will consist of two phases, each ending with a competitive challenge. Phase 1 will last 15 months from October 1, 2012 to December 31, 2013. Phase 2 will last 12 months from January 1, 2014 to December 31, 2014. (DARPA says all dates are approximate and subject to change.)

PRIZE: DARPA is putting up a $2 million cash prize to be awarded to a single team at the end of the second challenge. The incentive for doing well in the first challenge is funding by DARPA for the top scorers to go on to the second challenge. There is no other prize for the first challenge.

COMPETITORS: The program is open to international teams, and there are no requirements to have ties to a U.S. company or lab. Competitors will be able to enter the challenge via one of the following four distinct tracks: Track A is for teams proposing to develop their own robot and software, and if selected, they'll receive funding from DARPA. Track B is for teams proposing to develop control software (no hardware) to compete in a computer simulation, and selected teams will be funded by DARPA. Track C is for teams developing, at their own expense, control software (no hardware) to compete in the simulation part of the challenge. Track D is for teams developing, at their own expense, both a robot and software to enter in the competition.

FUNDING: DARPA plans to select at most five teams for Track A, each receiving up to $3 million in the first phase of the program. For Track B, DARPA will fund up to 12 teams for the first nine months with up to $375,000. After nine months, following a virtual challenge on a government-provided simulator, the agency will select up to six teams (from Tracks B and C), each funded at up to $750,000 and provided a government-funded equipment platform (a robot built by a DARPA contractor). In the second phase, DARPA will select up to eight teams from Tracks A, B, and C, funding each with up to $1 million, with ongoing use of the government-funded robots for the Track B and C teams still in the competition.

GFE PLATFORM: DARPA will create its own robot – the Government Furnished Equipment (GFE) platform – to allow teams without hardware expertise or hardware capital to participate. The GFE robot is expected to have 7 DOF arms with hands with two or three fingers, 6 DOF legs, and a head with stereo vision and laser radar. Near the middle of Phase 1, a competition using the GFE simulator will determine the highest performing teams from Track B and Track C. A number of such teams will be declared winners and receive GFE robots and funding for continued work. [UPDATE: DARPA has selected Boston Dynamics to build the GFE platform.]

SIMULATOR: DARPA will also offer an open-source virtual test-bed simulator, which will be "populated with models of robots, robot components, and field environments." The simulator supplier will manage an open-source effort where the simulator, robot models, and environment models are developed and improved by the supplier as well as by contributors throughout the world. (Details about the simulation effort will be announced later.) [UPDATE: DARPA has selected the Open Source Robotics Foundation to develop the simulation software system.]
Now, the part everyone is curious about: the challenge itself. DARPA says robots will compete with each other performing disaster response operations in a scenario that will likely include the following sequence of events:
Drive a utility vehicle at the site
In this event, the robot has to enter the vehicle, drive it on a travel course, and exit the vehicle. The robot has to operate the vehicle controls, including steering, throttle, brakes, and ignition. The vehicle is expected to be an unmodified utility vehicle such as a John Deere Gator or Polaris Ranger.

Travel dismounted across rubble
Now the robot has to cross terrain ranging from smooth and level to rough and sloped, with some loose soil and rocks. A human would easily traverse the terrain. In addition, the terrain will include discrete obstacles such as rocks, bushes, trees, and ditches that the robot must avoid.

Remove debris blocking an entryway
Here the robot has to move an object blocking an entryway. The object will have size, weight, and other properties to be movable either by a person or by the GFE Platform. The object is expected not to exceed 5 kilograms and be solid like a rock or a cinder block, and may have an irregular shape.

Open a door and enter a building
In this event, the robot has to operate a door handle and have the strength to push the door open. The door and door handle are expected to be standard, commercially available items.

Climb an industrial ladder and traverse an industrial walkway
The robot has to traverse an industrial elevated walkway (also known as a catwalk) with a grated surface and handrails. As part of this task, the robot has to climb an industrial ladder. It is expected that a person would need to use both arms and legs to climb the ladder.

Use a tool to break through a concrete panel
Next the robot has to use a power tool to perform "forceful manipulation." The power tool will likely be an air or electric impact hammer and chisel, or an electric reciprocating saw. The task is to break through a concrete panel (with no rebar) or through a framed wall. (Pictured above, robot on the right.)

Locate and close a valve near a leaking pipe
In this event, the robot has to find a leaking pipe and a nearby valve, which it needs to close. The facility will contain multiple pipes, but only one will be leaking, visible as smoke and audible as the hiss of escaping gas. It is expected that a person would need to use two hands to close the valve. (Pictured above, robot on the left.)

Replace a component such as a cooling pump
Finally, the robot has to locate the pump and be able to loosen one or more fasteners to extract the pump from its fittings and reverse all steps to replace the pump. It is expected that the pump will be small and compact enough that a human could handle it with a single hand.
DARPA says these are representative tasks and it "will adjust the difficulty of the scenario as the program progresses, depending on capabilities demonstrated and practical considerations." The scoring criteria and competition rules have not yet been defined. However, DARPA says that robots that perform more autonomously and consume less energy will score higher.
Last week, details of the new challenge started leaking, appearing on robotics blog Hizook and other sites. But DARPA says the early reports contained errors. In particular, those reports characterized the new program as a humanoids effort, but DARPA says that, although humanoid robots will likely be a big part of the program, the robots don't have to be humanlike machines. If a team thinks that a giant arachnid robot could perform well, they can enter the competition with that design.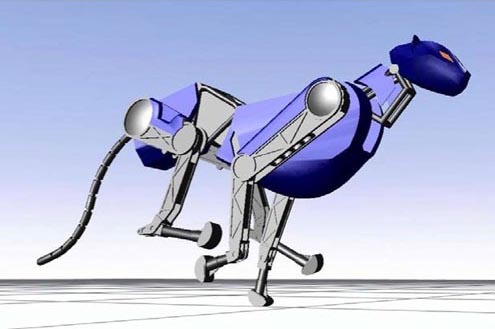 "We don't want to constrain the design by specifying the geometry or the topology," Pratt, who led DARPA's Autonomous Robotic Manipulation (ARM) program, said. "What we want is to constrain the design space by saying what the task is, and we want those tasks to be very representative of what you'd have in a real disaster."
What's more, the early reports incorrectly asserted that, because the challenge seems so difficult, teams were not expected to succeed the first time around. This is not the case, Pratt said. "The challenge will be adjusted as we gain experience with the teams over this first phase," he said. "What we're going to make sure is that the live challenge is difficult but not impossible."
But the most exciting thing about this new challenge isn't the challenge itself. It's what the challenge is going to do for robotics. If you look at what happened to autonomous vehicles after the DARPA Grand and Urban challenges for vehicles, well, we have autonomous vehicles now. Google's got piles of them. This is not to say that DARPA gets all the credit for making this happen, but their challenges did prompt (or at least provide an excuse for) massive amounts of focused research that has already paid off with consumer automotive tech that makes driving safer for everyone.
"Some day, not too far from now, we'll just get into our cars and sit and talk to the person who's next to us and not worry about how to drive," Pratt said. "And that would be an amazingly great thing. I expect the same sort of thing will happen with the new challenge we're launching."