EasyEDA is a cloud - based tool and free for the design of electronic circuits. The PCB design tool allows us to design projects and easily produce electronic systems. In this article we show the main features of their software, today we are going to show you how we can buy the PCB we ourselves have designed with your EasyEDA software.
When we performed an electronic schematic of the PCB we want to put into production, EasyEDA gives us the option to purchase this PCB and we send it directly to our home or workplace. The first thing to do is design the PCB to our liking, we can also load a ready made PCB as Arduino Esplora: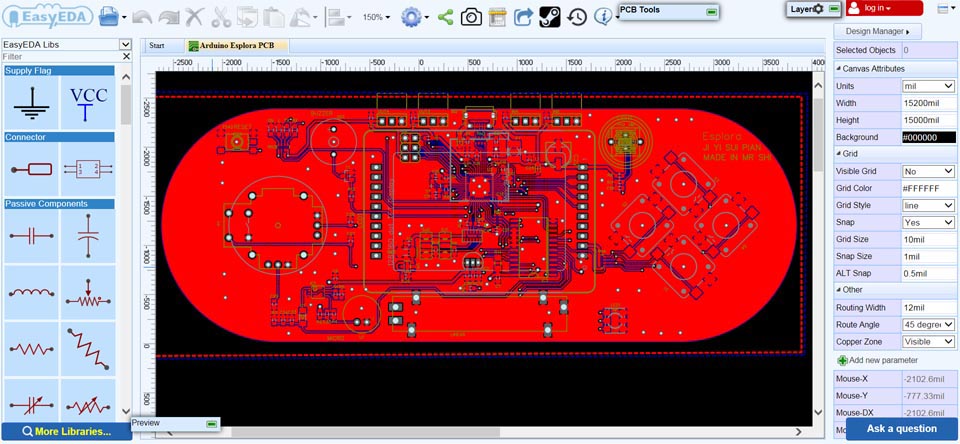 Then we need to click on the button at the top «Convert to PCB design» to go directly to the purchase menu design. In this menu you have the option to select the layers, dimensions and color among other basic features of the PCB.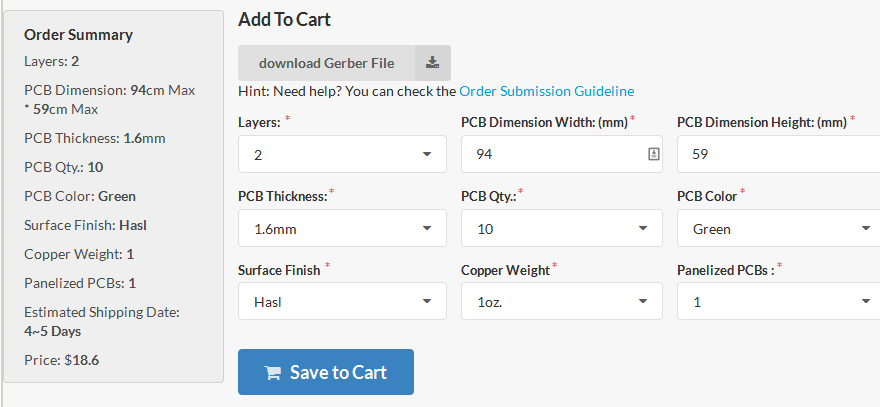 Thanks to this possibility that gives us EasyEDA, we can also buy PCB designs of all kinds including, ideal for the birthday of your partner love themes. In addition, we can also import PCB designs of other software such as Altium, Eagle and KiCad for later editing with the tool and the PCB online ordering we have designed.
Depending on the characteristics of the PCB that you have designed, its size and the number of layers, the price will be higher or lower. In principle the design cost $9.8 per friends or guests can get discount coupons valued at $5 for our purchases. A very important detail is that we can choose the thickness of the motherboard that can range from 0.4 mm to 2 mm. Finally, the technical team reviews the plate EasyEDA and It tests before sending the client to verify that it works correctly.
Once the order is placed, EasyEDA needs 4 to 5 working days to design PCB manufacturer we have commissioned, it will always be made after payment of the order. The transportation cost is $6 if we select the Air Mail and will take about two or three weeks about, if you select the express transportation we will have in our possession in a week, but the cost is $24.
We recommend you visit the website on buying PCB designs EasyEDA also you can access all your online tutorials to learn to manage their online cloud - based tool.