Michelle Murray, Cree, Inc.
Cree, Inc. announces commercial availability of a new XLamp® XT-E Royal Blue LED optimized for use in remote-phosphor lighting and other applications with similar requirements. The new XLamp XT-E LED delivers the industry's tightest wavelength bins combined with category-leading brightness to simplify remote-phosphor designs and lower system costs.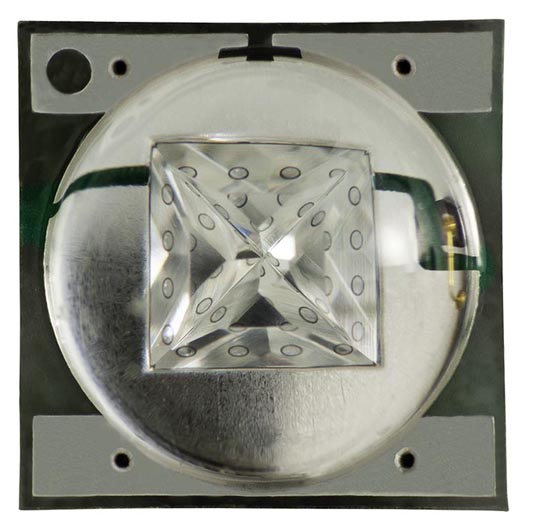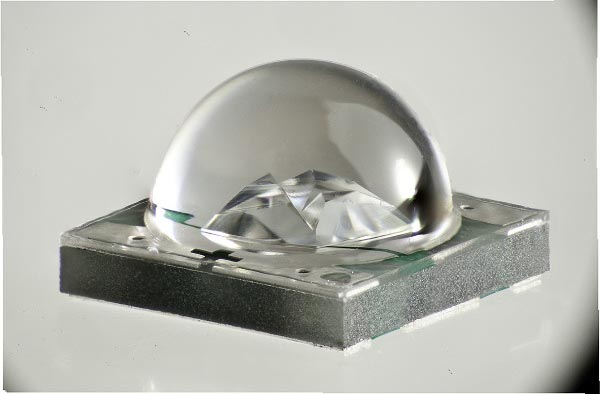 In addition, Cree announces a remote-phosphor-component patent licensing program that provides access to Cree's pioneering remote-phosphor patents. The program is designed to drive the LED lighting revolution by enabling lighting-fixture companies to develop and introduce their own high-quality LED system products using LEDs such as the XLamp XT-E Royal Blue. With a license under the new program, lighting OEMs can gain access to a number of fundamental Cree patents required to manufacture and use the combination of a remote-phosphor optical element with blue LEDs in LED lighting applications.
Built using Cree's proven Direct Attach™ LED technology that delivers higher flux, lower forward voltage and lower thermal resistance than other technologies, the XLamp XT-E Royal Blue LED delivers up to 525 mW at 350 mA and 85°C. The new XT-E Royal Blue LED is also available in 2.5-nm wavelength bins to allow customers to achieve desired color consistency.
XLamp XT-E Royal Blue LEDs are available now with standard lead times.
Remote-phosphor technology
Remote-phosphor SSL designs typically utilize a blue emitter -- generally considered to be the color that delivers maximum efficacy. The phosphor that generates the white light is coated on a secondary optic or diffuser. Proponents believe such designs deliver better efficacy than do phosphor-converted LEDs. Phosphor-specialist Intematix, for one example, maintains that its remote-phosphor technology can deliver a 30% efficiency advantage.