A computer board that contains everything you might need, and is to be priced around $25, will come under the spotlight at ARM TechCon conference.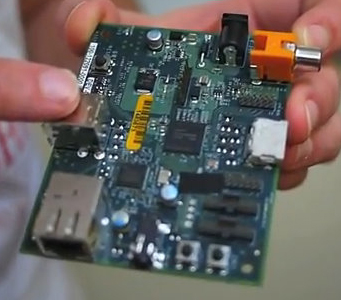 The Raspberry Pi has been developed by a UK-based foundation which aims to promote the study of computer science and related topics, especially at school level, and to put the fun back into learning computing.
The charity is developing, manufacturing and distributing an ultra-low-cost computer, for use in teaching computer programming to children and hopes that it will have many other applications both in the developed and the developing world.
The first product is about the size of a credit card, and is designed to plug into a TV or be combined with a touch screen for a low cost tablet.
Based on an 700MHz ARM11, the board has 128MB or 256MB of SDRAM, OpenGL ES 2.0, 1080p30 H.264 high-profile decode and composite and HDMI video output.
It has USB 2.0, a SD/MMC/SDIO memory card slot and an optional integrated 2-port USB hub and 10/100 Ethernet controller.