Delivers crystal-clear HD Audio to consumer electronics devices.
Wolfson Microelectronics announced the introduction of the WM7121 and WM7132, Wolfson's first high performance top and bottom port silicon analogue micro-electro-mechanical systems (MEMS) microphones with matching frequency responses, designed to deliver outstanding audio quality to a wide range of consumer electronics applications.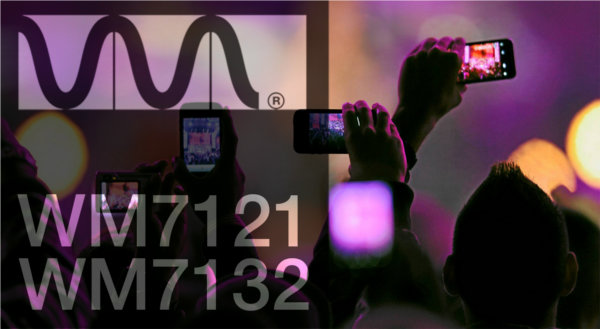 High Definition (HD) video is now expected as standard in most portable consumer electronic devices, and with 70% of under-18 year olds capturing video on their mobile phones every week (data sourced from a GSM Arena online survey), the need for High Definition (HD) Audio to match the HD Video in their devices has never been greater. With a high signal-to-noise ratio (SNR) of 65dB, ultra-low distortion and matching responses across the frequency band from 10Hz to 20kHz, the WM7121 and the WM7132 deliver superior HD Audio quality and highly authentic audio recordings for a wide variety of portable applications including mobile phones, Bluetooth headsets, navigation devices, gaming consoles and video cameras.
As well their matching frequency responses, the WM7121 and WM7132 microphones also feature matching phase responses and matching sensitivity, making them ideal for stereo recording and much easier for designers to integrate into their systems. Both devices are also available with market-leading sensitivity tolerance of ±1dB.
The WM7121 and WM7132 both incorporate Wolfson's proprietary CMOS / MEMS membrane technology, offering high reliability and high performance in a miniature, low profile package. Both parts are designed to withstand the high temperatures associated with automated flow solder assembly processes, which can often damage conventional microphones, making them ideal for high volume manufacturing.
Availability
The WM7121 top port package and the WM7132 bottom port package are both available for sampling now.