Lantronix has now enabled easy integration of its xPico® Wi-Fi embedded device server with the popular Raspberry Pi® single board computer — all in an simple, easy-to-use pluggable expansion board. Now developers can enjoy a robust and feature-rich Wi-Fi solution that enables mobile ready capabilities in a quick and easy manner.
Advanced Wi-Fi Features for Raspberry Pi
Lantronix xPico Wi-Fi Pi Plate for Raspberry Pi completely offloads Wi-Fi connectivity, with support for mobile ready advanced features such as simultaneous Soft Access Point (Soft AP) and Client mode, Wi-Fi connection management and QuickConnect.
Managing these features via a simple configuration interface enables developers to focus on their main applications for Raspberry Pi without worrying about wireless stacks and wireless connectivity management.
Make Your Applications Mobile-ready!
Reduce your development costs, shorten your time to market, and leverage mobile solutions using simple configuration with xPico® Wi-Fi®, one of the world's smallest and most flexible Wi-Fi device servers.
With the integration of the Lantronix xPico Wi-Fi embedded device server with Raspberry Pi, enabling Wi-Fi connectivity is easier than ever. Prototyping with the Lantronix xPico Wi-Fi Pi Plate for Raspberry Pi is quick and simple, whether you're a technology hobbyist, design engineer, student, or professor.
xPico® Wi-Fi® Raspberry Pi® Plate Highlights:
Compatible with Raspberry Pi®
Simple and easy to use interface
xPico® Wi-Fi module with integrated software
Mobile-ready, with simultaneous client and software access point (AP) mode
Advanced wireless features such as Wireless Connection Manager, Profiles, and QuickConnect
Low power (6 μA Standby)
Full TCP/IP stack and Web Application Server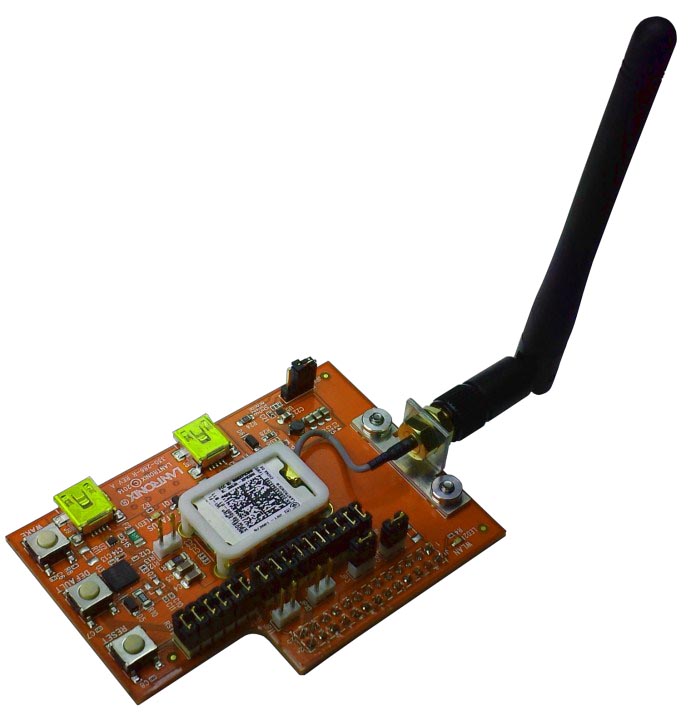 xPico Wi-Fi Raspberry Pi Plate.
xPico® Wi-Fi Highlights:
IEEE 802.11 b/g/n (2.4 GHz)
Multiple Interface Choices; including Serial Port (921 kbps), SPI with clock rate of 30 MHz
Extended Temperature : –40 °C to +85 °C
5-Year Limited Warranty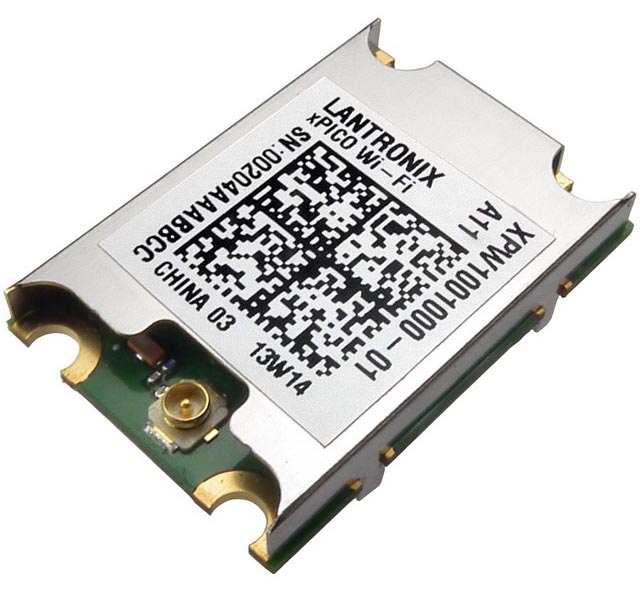 xPico Wi-Fi.
How to Buy
The new Lantronix Pi Plate expansion board is available worldwide, at an MSRP of $59.00. The product can be purchased directly from Lantronix at http://www.lantronix.com/, as well as through the Lantronix global network of distribution channels and reseller partners.