Newest platform offers unparalleled ease of use and rapid development
GainSpan® Corporation announces a new Starter Kit Board utilizing the GS2200MIZ Wi-Fi mini module that is the smallest module in its class – as small as a penny – while still providing high performance, industry-leading application resources and battery life.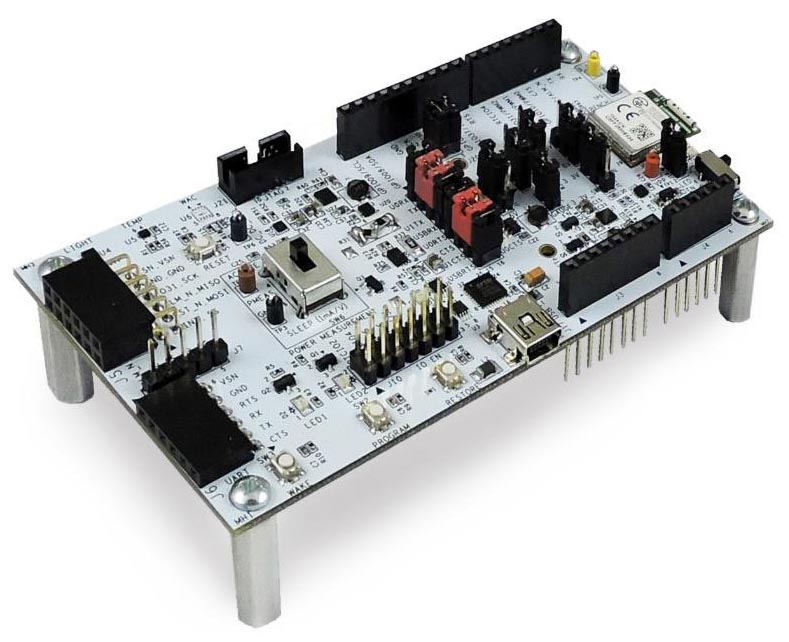 The GS2200M Starter Kit Board (SKB) is an easy to use evaluation and development platform for GS2200Mxx-based designs. It is equipped with Arduino™ (host or shield) and Pmod™ compatible (host or peripheral) connectors to support solderless prototyping. The SKB is configurable to operate as either a host or shield/peripheral and is Apple® HomeKit™ compatible.
"The SKB is a compact, feature rich development platform designed to provide unparalleled use of use and rapid product development," says GainSpan VP of Marketing Brent Little. "This versatile platform leverages GainSpans extensive set of Wi-Fi and TCP/IP-based network services provided by the GS2200M module."
The GS2200M module – the central component of the SKB – can be leveraged in a variety of IoT applications and wireless connectivity solutions, providing a low-cost, convenient way for developers to add connectivity to their smart products, from commercial and industrial devices to smart home and audio/video applications, such as battery-powered cameras and security systems, all in a very compact size.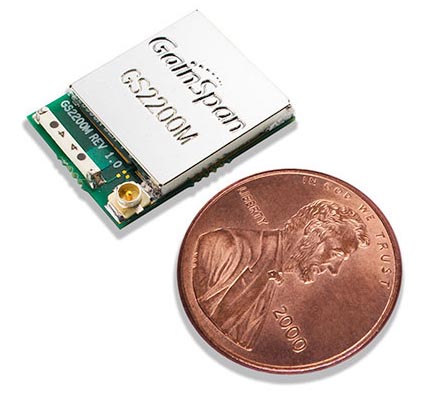 GS2200MIZ 802.11b/g/n Mini-Module.
Key Features
Arduino™ (host or shield) and Pmod™ compatible (host or peripheral) connectors
temperature and light sensors
software accessible buttons and LEDs
built-in power consumption measurement features
USB-serial interface for debugging and firmware programming
JTAG debug interface
pre-loaded reference software
Apple® HomeKit™ compatible (Apple Authentication Coprocessor chip not included)
Availability
The GS2200M Starter Kit Board is available now through GainSpan authorized distributors.