Holt Integrated Circuits announced another industry first, an 800 V galvanically isolated ARINC 429 line receiver with integrated DO-160G Level 3 lightning protection. This new design requires only a single 3.3 V power supply and exceeds Airbus ABD0100 specification requirements by providing 800 V isolation between the analog bus inputs and digital outputs.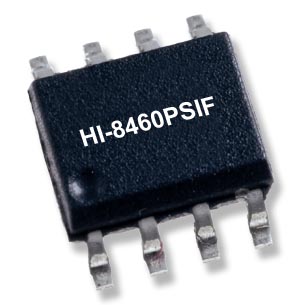 The HI-8460 integrates capacitive isolation and power regulation to provide 800 V isolation between the line receiver and the logic interface, making it an ideal device for systems requiring host interface protection or different grounds. Although power and ground are isolated between the line receiver and the logic interface, the IC only requires one VDD and one GND, making the HI-8460 pin for pin compatible with Holt's existing line receivers, HI-8450, HI-8591 and HI-8588. This device therefore provides a cost effective solution to add galvanic isolation to existing designs.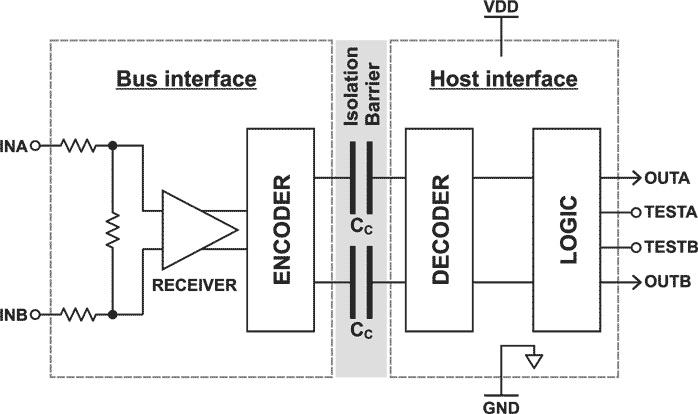 Galvanically Isolated Line Receiver Block Diagram.
The built-in lightning protection circuitry ensures compliance with RTCA/DO-160G, Section 22 Level 3 Pin Injection Test Waveform Set A (3 & 4), Set B (3 & 5A) and Set Z (3 & 5B), enabling direct connection to the ARINC 429 bus without external components.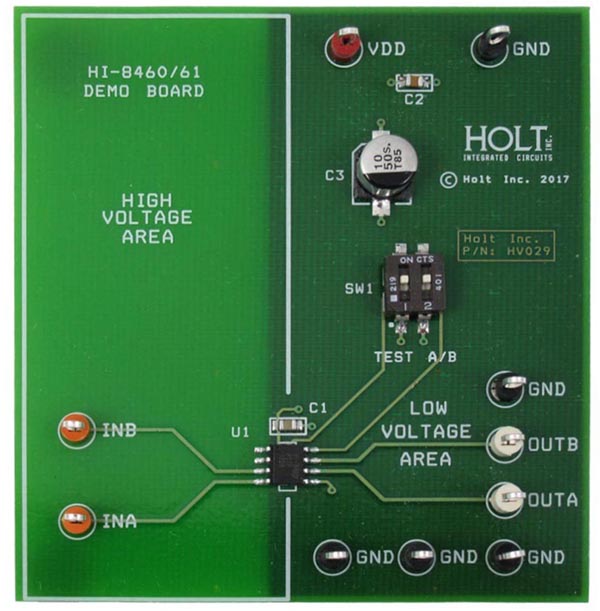 ADK-8460 Evaluation Board: HI-8460/61 ARINC 429 Receiver
with ±800 V Isolation.
These devices are available in industrial (–40 °C to +85 °C) and extended (–55 °C to +125 °C) temperature ranges, with optional burn-in available for extended temperature range devices. Package options include an industry standard SOIC-8 and a small footprint 4 mm × 4 mm 16-pin QFN.