Asahi Kasei Microdevices Corporation, (AKM), released the AK7604, an audio processor optimized for processing high resolution music sources in automotive sound systems. A portion of the specifications from the DSP core, Audio I/O, A/D converter, and D/A converter of the AK7738 were adopted in the AK7604. Features were optimized and slimmed down, using only the necessary blocks for audio in the AK7604. The part is suitable for car audio/navigation systems in entry or consumer classes. This is a successor to the AK7602.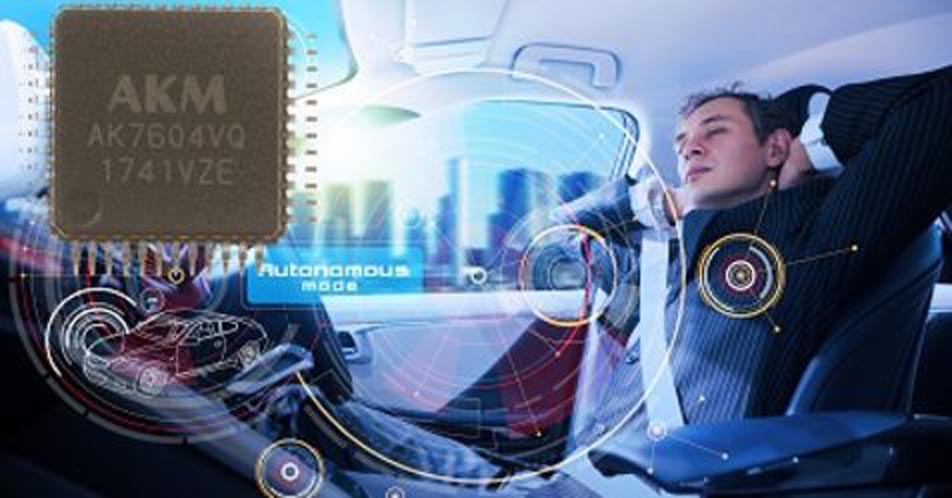 Features
28-bit pseudo floating-point arithmetic achieves various sound effect processes:
The DSP block of the AK7604 supports 28-bit simple floating-point arithmetic and has a parallel operation capability of 2560 steps/fs, (at 48 kHz sampling). The RAM based programming area is freely programmable for user applications, making it possible to realize various audio processes such as surround sound processing, a parametric equalizer, and various sound effects. Memory for all processing is integrated, so the AK7604 does not need any external memory. In addition, it is easy to update the program since it is stored to the internal RAM via serial interface from an external device.
Audio processing parameters can be adjusted easily:
Basic functions of audio processing such as EQ, Bass, Compressor and Loudness can be adjusted intuitively by a development tool with graphical user interface, (GUI).

Audio systems can be built flexibly:
Since the AK7604 integrates one stereo ADC, three stereo DACs, and four asynchronized stereo SRCs, the main block of an audio system can be composed only with the AK7604. The internal path connection of the processor is freely selectable from register settings. The AK7604 also integrates a microphone amplifier and microphone bias circuit, contributing to saving board space. In addition, it accepts external input from digital devices and supports output to class D amplifiers, (Serial audio interface: 8 ch inputs, 6 ch outputs, Audio format supports: MSB justified, LSB justified, I2S and PCM).