The STMicroelectronics ALED1262ZT 12-channel LED driver targets advanced automotive rear combination lamps and interior lighting, bringing features to support complex and innovative visual effects.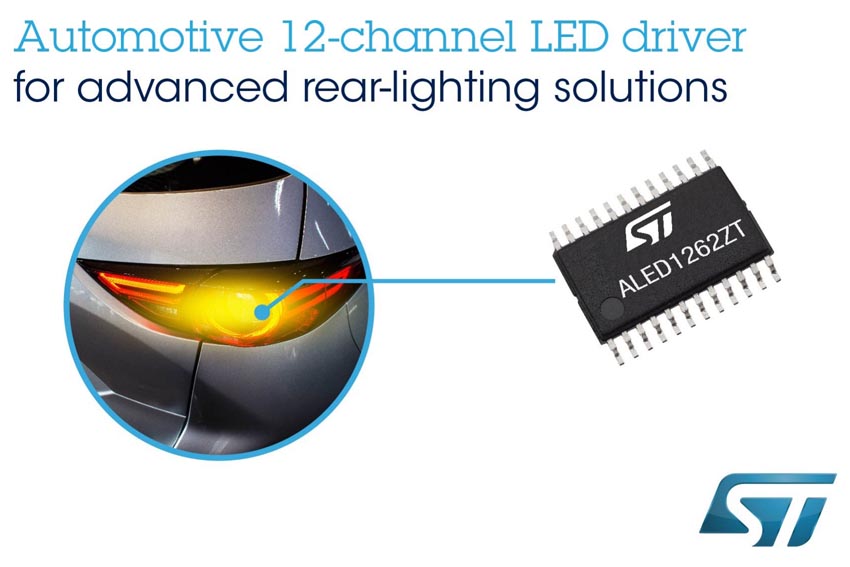 Independent 7-bit PWM dimming on all channels allows flexible control of tail, stop, and indicator lights, with dynamic effects. Each channel delivers constant output current at 19 V for controlling multi-LED series strings. Adjustment from 6 mA to 60 mA ensures a wide dimming range with high maximum brightness. The LED lighting driver responds to I2C commands from a host microcontroller and provides two pre-programmed configurations that allow standalone operation for extra flexibility.
With diagnostic features including open-LED detection and over-temperature warning with thermal shutdown, the ALED1262ZT ensures long-lasting robustness and stability. The input-voltage range from 5.5 V to 38 V allows use in direct battery-connected systems. In addition, the ALED1262ZT is designed for low-noise operation, with slow turn-on/off time per channel and spread-spectrum clock operation to simplify integration with other in-vehicle electronics.
The ALED1262ZT is in production now, in a 6.4 mm × 7.8 mm thermally efficient HTSSOP24 exposed-pad package, from $1.00 for orders of 1000 pieces.
ST has also released an evaluation board, STEVAL-LLL002V1, available from www.st.com or distributors, to help designers explore the ALED1262ZT's features and jump-start new lighting designs.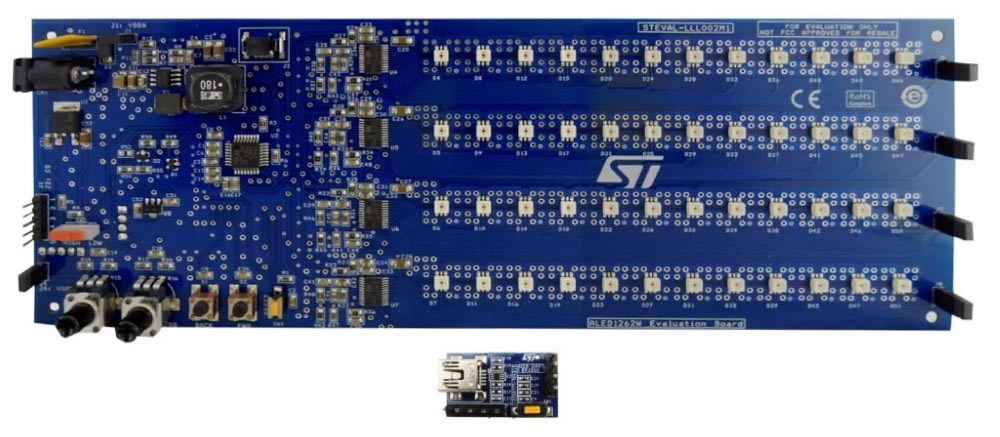 Evaluation kit STEVAL-LLL002V1 for automotive rear lights with pattern animations
based on ALED1262ZT and STM8AF6266.