High-Precision I2C Temperature Sensor on a Battery Power Budget
Maxim Integrated has announced the new temperature sensor IC MAX31889. The MAX31889 operates from a 1.7 V to 3.6 V supply voltage, and is a low-power, high-accuracy digital temperature sensor with ±0.25 °C accuracy from –20 °C to +105 °C and ±0.65 °C accuracy from –40 °C to +125 °C. The MAX31889 has 16-bit resolution (0.005 °C).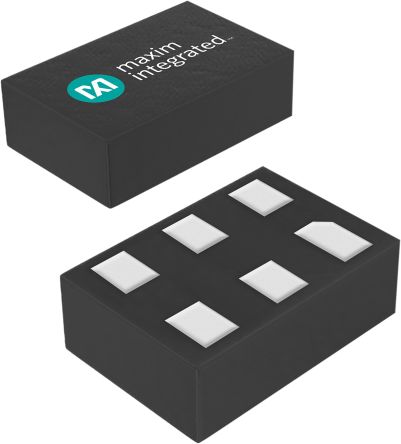 The device uses a standard I2C serial interface to communicate with a host controller. Two GPIO pins are available. GPIO1 can be configured to trigger a temperature converison, while GPIO0 can be configured to generate an interrupt for selectable status bits.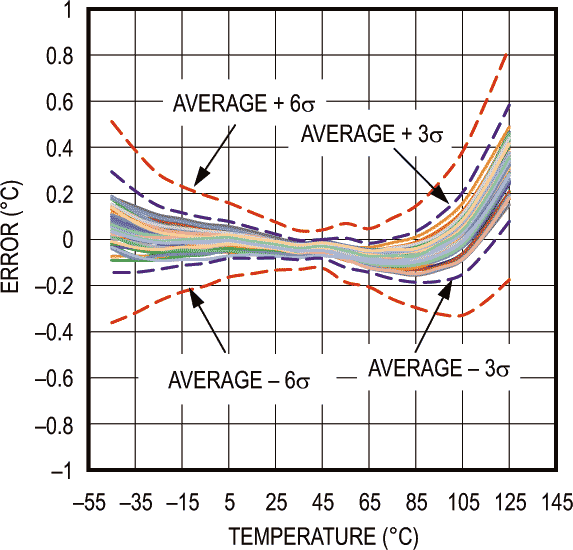 Accuracy vs. Temperature (VDD = 3.3V 59 Units).
The MAX31889 includes a 32-word FIFO for the temperature data and also includes high and low threshold digital temperature alarms. The device is available in a 2 mm × 2 mm × 0.8 mm, 6-pin, µDFN package.
Key Features
High Accuracy

±0.25 °C Accuracy from –20 °C to +105 °C
±0.65 °C Accuracy from –40 °C to +125 °C

Long Battery Life

1.7 V to 3.6 V Operating Voltage
68 µA Operating Current During Measurement
0.55 µA Shutdown Current

2 mm × 2 mm × 0.8 mm, 6-Pin µDFN
High and Low Temperature Alarms
I2C Digital Interface

Configurable Convert Temperature Input Pin
Configurable Interrupt Output Pin
32-Word FIFO for Temperature Data
4 I2C Addresses Available – More Addresses Available by Request
Unique ROM IDs Allow Device to Be NIST Traceable
Applications/Uses
Internet of Things (IoT) Sensors
Precision Temperature Monitoring
RTD Replacement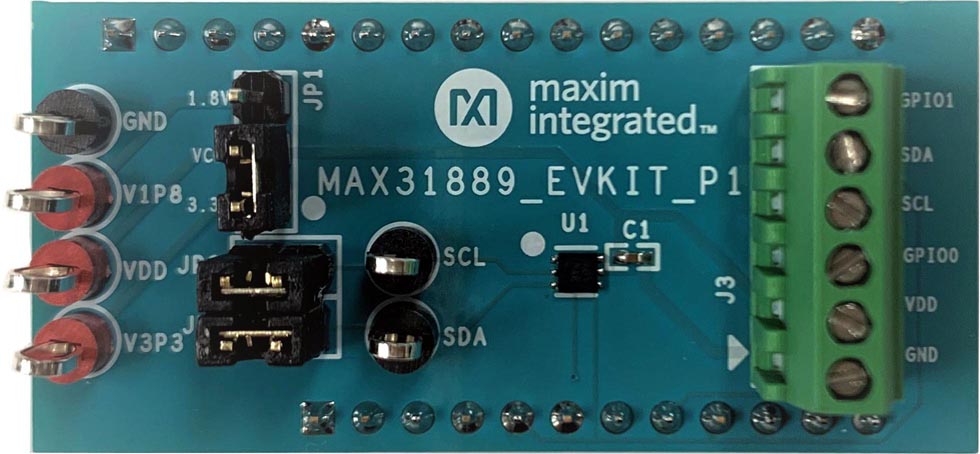 The MAX31889 Evaluation System.