Asus has recalled many of the company's ROG Maximus Z690 Hero motherboards after reports that the boards could catch fire due to a capacitor that was aligned wrongly. The recalled boards were manufactured in 2021 with the part number 90MB18E0-MVAAY0 and serial number starting with MA, MB, or MC according to the recall notice put out by the Taiwanese company. Asus has acted quickly after the initial reports of the motherboards catching fire and the company will replace the recalled boards with new ones.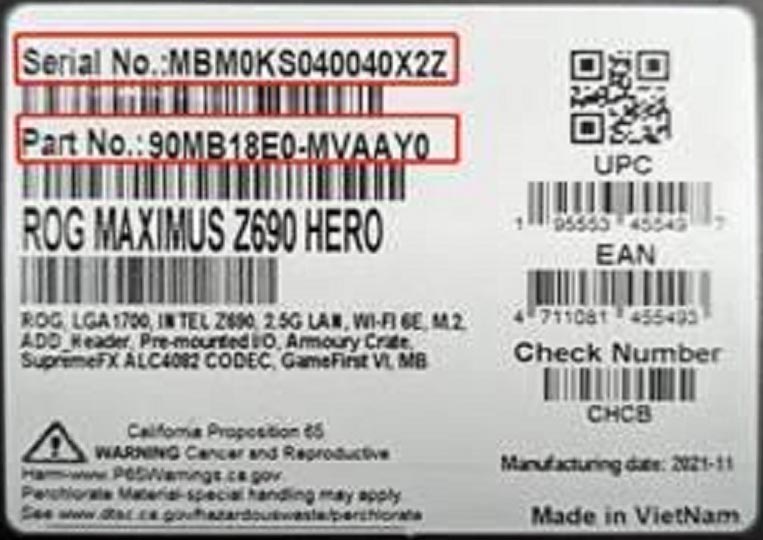 The statement also confirmed that the issues had been caused by "potential reversed memory capacitor issue in the production process from one of the production lines that may cause debug error code 53, no post, or motherboard components damage". The fault had been initially diagnosed by YouTuber Buildzoid in a video you can see here [1]. He correctly identified that the cause of the two MOSFETs that were burned out was not the MOSFETs themselves, but the wrongly aligned capacitor. The MOSFETs were responsible for providing 5 V power to components on the motherboard, including the DDR5 modules.
The last year has seen many people work from home who have purchased new computing equipment. Also, as it is just after Christmas, many people will have been gifted new gaming computers that may use the Asus motherboards. At a cost of almost £500 the at risk motherboards are at the higher end of the company's offering. Asus has devoted a lot of time and money into pushing its ROG (Republic of Gamers) products and up till this point they have gained a good reputation in the industry. The company's will hope to safeguard that reputation with its quick response to the situation.
Reference