EPC announces the availability of the EPC9159, a 48 V / 12 V, LLC converter designed for high-density 48 V server power and DC-DC converters. This reference design can deliver 1 kW of power in a tiny 17.5 mm × 22.8 mm footprint for a power density of 5130 W/cm3. This is achieved by employing gallium nitride (GaN) power switches operating at high switching frequencies in both the primary and secondary circuits.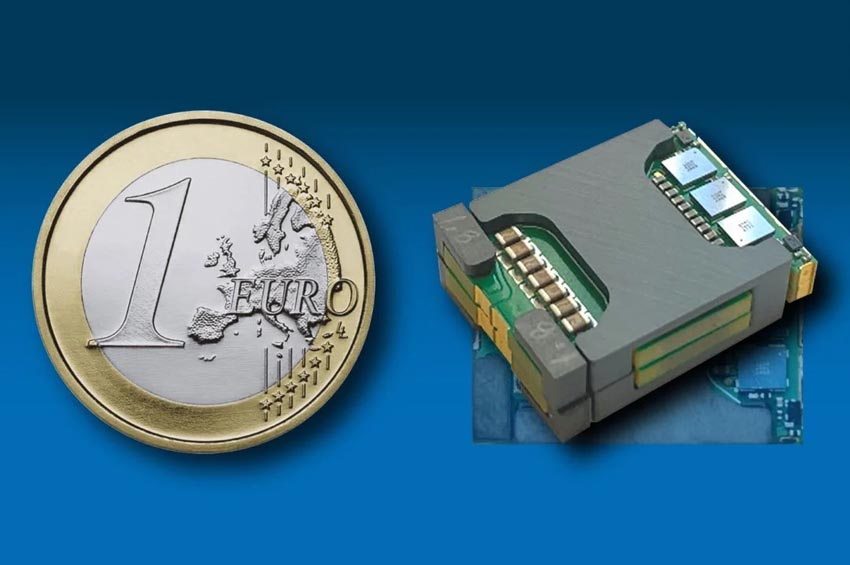 The power supply topology used in the design of the EPC9159 is based on the LLC topology. The implemented LLC consists of a primary side full bridge, a fixed ratio planar transformer, and a center tab synchronous rectifier for the secondary side. The primary full bridge uses four EPC2619, 80 V-rated 3.3 mΩ GaN transistors, and the secondary uses six EPC2067, 40 V-rated 1.3 mΩ GaN transistors.
The EPC9159 achieves a power stage efficiency of 98% at 25 A and a full-load efficiency of 96.2% at 83 A into 12 V. This design is ideal for high-density computing applications such as artificial intelligence and advanced gaming.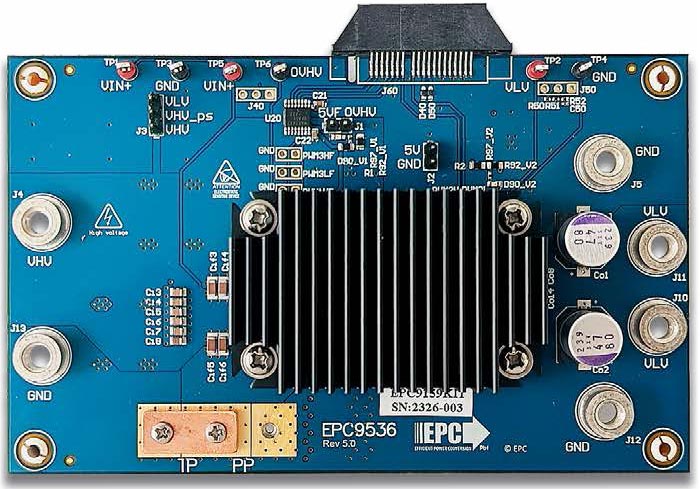 The EPC9159KIT demonstration kit
Price and Availability
The EPC9159 evaluation board is priced at $787.80/each and is available for immediate delivery from Digi-Key Electronics.