PS/2 Keylogger based on PIC12F675
This is a keylogger based on PIC12F675 with 64K eeprom (24LC512). When keylogger is connected between PC and keyboard it will record every keypress to memory. By pressing a button recorded data will be sent back to PC so user can read it. No need of spesial software on PC, notepad is enough.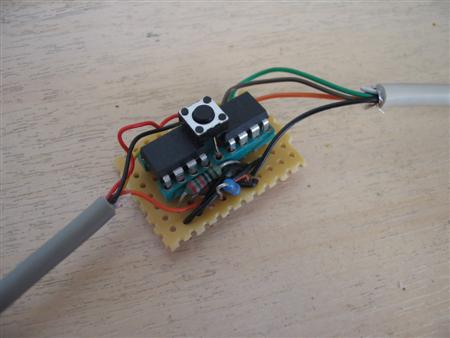 There's eeprom on the left side and PIC on the right, very simple.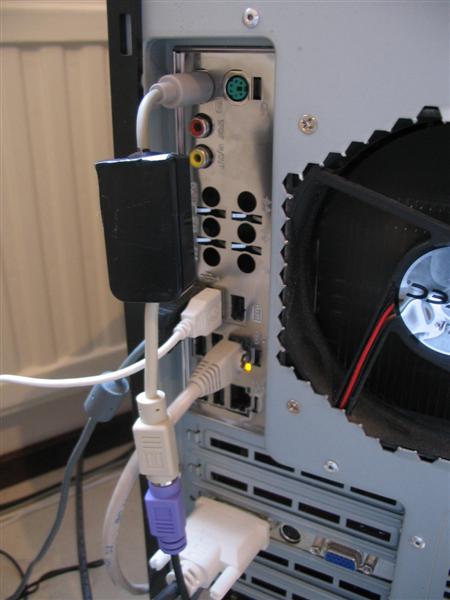 Keylogger with case on it, connected to my PC. It could be much smaller if there was SMD components in it.
Schematic diagram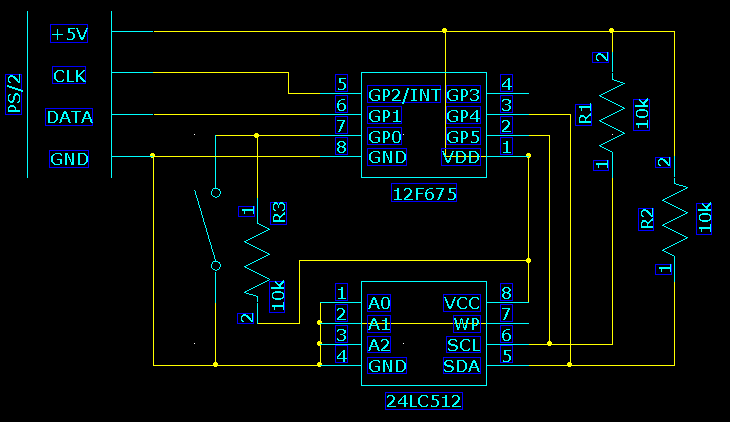 You may have to

register

before you can post comments and get full access to forum.
This is an excellent work, but I have a few question: 1.Can I take off the device from first PC then move it to another PC and then press the button and see what is typed? 2.I see input from keyboard in keylogger but i can't see out from keylogger to PC ? Thanks!
Yes, it can be done, because the device has a nonvolatile memory 24LC512 This problem is with the device and while it has not been solved. The data from the keyboard recorded by this keylogger, but not given back at the touch of a button. You can contact the author of the design on this issue.
News on theme:
RadioLocman on the Social Web: