IAR Systems announced that an IAR KickStart Kit for the LPC11U00 series of microcontrollers is now available. It is a low cost starter kit for evaluation and for designing and prototyping software applications. The kit includes an LPC11U14 evaluation board fitted with an LPC11U14 microcontroller, a USB connector, an LCD, and various other peripherals, a J-Link Lite debug probe, software tools, example projects and board support packages for various RTOSes.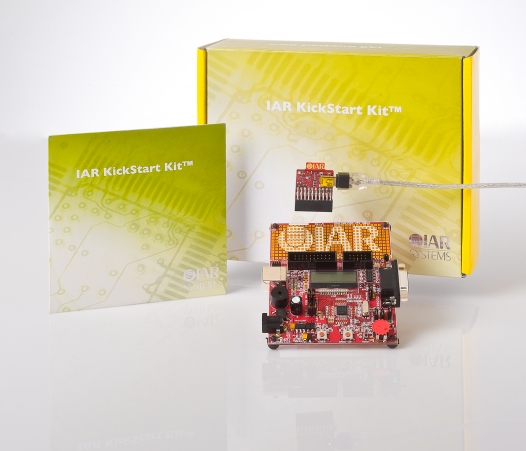 The NXP LPC11U00 series of microcontrollers provides low cost 32-bit replacement for 8- and 16-bit microcontrollers in USB device applications. It features an integrated USB 2.0 full-speed device controller together with an ARM Cortex-M0 processor.
IAR KickStart Kit for LPC11U14 is prepared for use with IAR Embedded Workbench, the most widely used tool chain for ARM based microcontrollers recognized for its efficient code generation, comprehensive debugger, and user friendly IDE.
IAR KickStart Kit for LPC11U14 is in stock and available in IAR Systems' e-shop. It is priced at EUR 129/USD 179. Part number is KSK-LPC11U14-JL.