Teledyne DALSA launches its new BOA Pro smart camera. The BOA Pro combines the robustness of Teledyne DALSA's highly integrated BOA smart camera with the flexibility of Teledyne DALSA's advanced Sherlock inspection software, resulting in a compact industrial vision solution with diverse applicability across all manufacturing industries.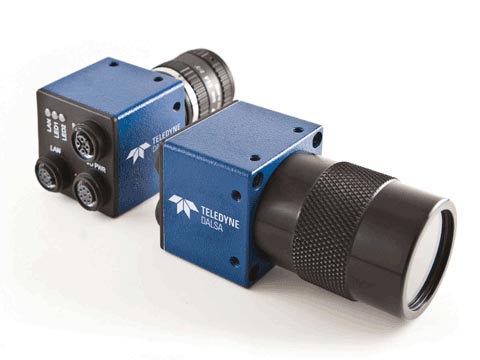 BOA Pro applications are configured through a web browser via a standard Ethernet interface. During development, images from the camera are fed directly to the Sherlock GUI and commands from the program are executed directly on the camera. This methodology optimizes the user design experience while providing an accurate representation of runtime performance. A secondary interface is available through a standard web browser for device setup, runtime monitoring, and firmware updating. At runtime, BOA Pro runs autonomously and can be disconnected from the PC.
Features and Benefits
Advanced interface offers maximum design flexibility
Field-proven tool set suits most applications
JavaScript based scripting tool
Flexible industrial communications
Support for custom operator interfaces
Full-featured off-line emulator
Tiny form factor ideal for tight-fit applications
IP67 Enclosure withstands harsh environments
Software Advantage
Teledyne DALSA's Sherlock inspection software provides a comprehensive set of vision tools and capabilities that can be applied to applications across all industries. Sherlock's extensive library of instructions, preprocessors and advanced algorithms can be combined in a variety of ways to solve simple or very demanding tasks. Maximum design flexibility is provided to allow users to customize algorithms, construct scripts and develop operator interfaces.
Availability
The BOA Pro is available immediately.