Cambridge Consultants announced the spin-off of Aveillant with venture investment from DFJ Esprit and AIFCL, the wind industry fund. Aveillant's technology will remove concerns about aviation safety and air defense that are holding back growth in the wind-energy industry. Wind turbines in motion can mimic aircraft on an air traffic controller's radar screen. Aveillant will provide airfields with accurate radar data to eliminate potential confusion this could cause, without a loss in performance. The need is urgent. Currently, 66% of all wind farm applications, equating to 6.5 GW (according to RenewableUK) are being delayed due to this problem in the UK alone.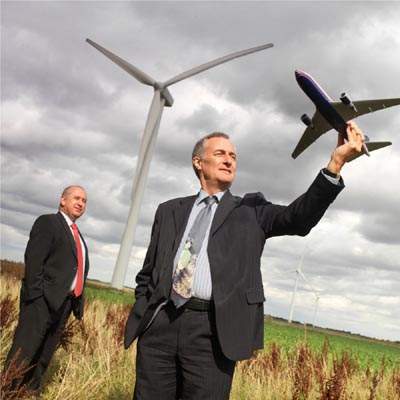 Aveillant's business will be to supply equipment and services that will reconcile wind turbines with radar. As aircraft fly over wind farms, current radar systems have difficulty distinguishing between aircraft and rotating turbine blades, potentially causing air traffic controllers to lose sight of the aircraft on primary radar display screens. This can also cause vulnerability for national air defense. Proposed solutions lead to unacceptable compromises either in radar coverage, sensitivity or accuracy. Aveillant's wind turbine mitigation approach has been developed in consultation with key stakeholders, including wind-farm developers, airport operators, the Department for Energy and Climate Change (DECC), and the Ministry of Defense (MoD). The result is a single mitigation technology that promises to meet civil and MoD requirements, and will be cost-effective even for smaller wind farms, as well as generate jobs in the green-energy sector.
The Aveillant solution will recognize the presence and position of even small aircraft in the vicinity of the largest wind turbines, providing a high level of accuracy, says the company. This capability was recognized in 2009 when successful trials of a small scale system for the MoD led to sponsorship for a proposal to the DECC's Aviation Advisory panel. Consequently, it was the leading radar in-fill solution selected by the UK Government's Aviation Management Board in 2010, and received offers of financial support from the Wind Industry.