MDS Series switches feature unparalleled termination options, provide design flexibility …
C&K Components, a leading international supplier of tact switches, toggle, rocker and pushbutton switches and smart card interconnect devices, has significantly extended the operating life of its microminiature snap-acting detect switch to 100,000 actuations. Available in four surface mount options, the MDS Series snap-acting switch is also available in vertical and right-angle PCB mount and through-hole versions which now include surface mount options of: "left with pins," "left with no pins," "right with pins," and "right with no pins."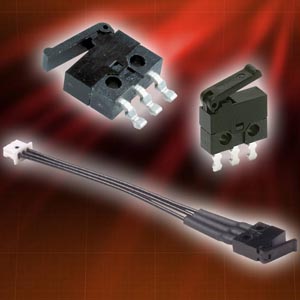 The MDS Series switches feature copper alloy and silver plating to ensure durability, with an operating force of 50g max. and an operating temperature of –25°C to +70° C.
The expanded operating life and enhanced durability, combined with the multiple surface mount options, makes the microminiature MDS Series snap-acting switch well suited for telecom, medical, consumer, and other applications where detecting the presence of a mechanical device is required.
The microminiature MDS Series switches are RoHS-compliant and feature a 100m ohms contact resistance. The snap-acting tactile feel switch offers a total travel of 2.9mm and a contact rating of 300mA @ 30VDC. The MDS Series' mounting bracket ensures a robust right-angle engagement with handle mechanisms or enclosures. C&K offers designers the ability to have an SMT surface plate with or without alignment posts, and versions opening to the right or left.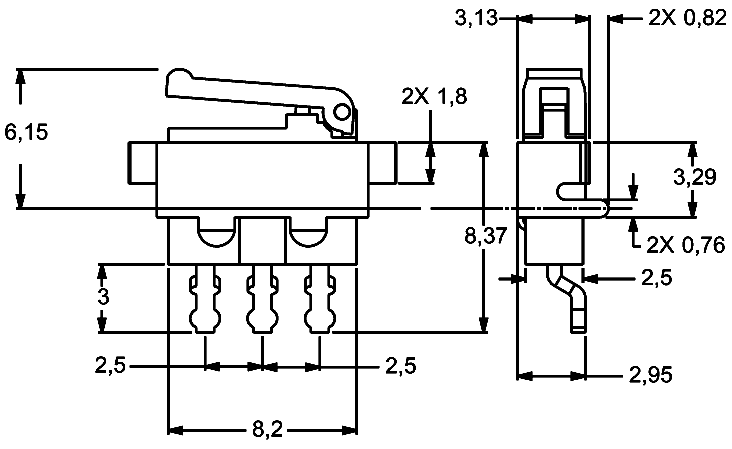 MDS microminiature switch dimensions