The SAF775x lowers system costs, improves performance and reception, and adds an open DSP core for advanced audio applications such as noise cancellation.
NXP Semiconductors introduced the SAF775x, a combined car radio and audio system fully integrated on a single IC. SAF775x is the third generation of NXP's popular car radio and audio DSP product family and is the industry's first multi-tuner RFCMOS one-chip with embedded AM, FM, and DAB tuners. With improved audio processing power, the new product achieves excellent reception and performance. At the same time, SAF775x helps to significantly lower system costs via a reduced bill of materials.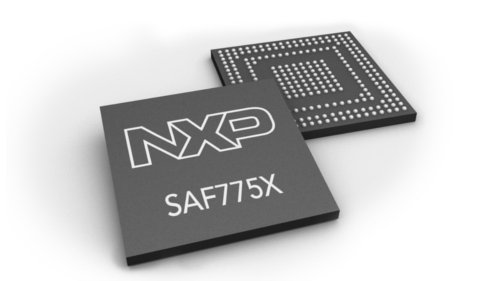 A few years ago, NXP introduced FM dual-tuner phase diversity in car radio applications, using two tuners for better reception. However, up until now, both tuners were separate devices, external to the DSP chip. This separation was required to avoid interference and because different process technologies were used for analog RF tuners and digital signal processing technologies. With the introduction of the SAF775x, NXP once again managed to set a new milestone in radio processing, by integrating two independent tuners onto a single die and creating a much more compact solution to significantly lower system cost. This integrated dual-tuner device offers more than twice the processing power of previous generations, enabling superior radio performance and better all-round reception quality.
Another aspect of the SAF775x is its open programmability. The IC includes an 'open' Tensilica HiFi 2 Audio DSP for customers to program their own features, or to run those of third-party software vendors. This gives car radio manufacturers the choice and flexibility to differentiate their car infotainment solutions without resorting to expensive external ICs.
Features
Dual-Tuner RFCMOS integrated car radio solution
Multi-standard (incl. DAB bands) frontend
DSP-based AM/FM radio processing
Advanced multi-core audio sub-system
On-chip microcontroller
Wide range of digital and analog interfaces and I/Os
Integrated Tensilica HiFi 2 Audio DSP
Availability
Samples are available now.