CML Microcircuits has released a new low-power, Digital Radio Processor specifically targeted at 2-slot TDMA digital radio systems, including Digital Mobile Radio (DMR).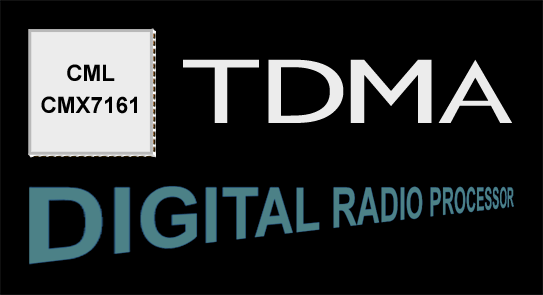 The new CMX7161 is built on CML's FirmASIC ® technology with Function Image™ 7161FI-1.x implementing a high performance half duplex digital radio modem complying with the ETSI TS 102 361 DMR standard. Using root-raised cosine 4FSK modulation in a 12.5kHz radio channel the device automatically handles slot timing and synchronisation. An integrated analogue interface removes the need for external audio codecs and combined with a range of intelligent auxiliary functions, provides maximum support to a host microcontroller.
The CMX7161 provides a direct connection to the market-leading CMX994 Direct Conversion Receiver (DCRx) therefore, enabling a highly integrated DMR radio to be implemented. The CMX7161/CMX994 is unique chip-combo that is specifically targeted at encouraging new DMR designs/manufacturers to enter the digital PMR arena, with market leading product offerings.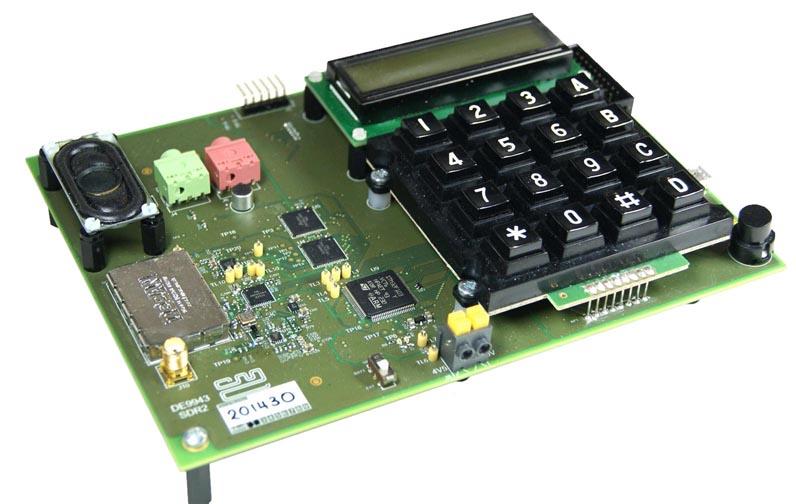 To enable a fast development path for new manufacturers entering the DMR market, the DE9943 SDR two-slot TDMA SDR demonstrator board is available. This board combines the CMX7161 baseband device, CMX994 RF DCRx device and also includes the CMX7262 TWELP professional radio vocoder, host controller, keyboard and display, enabling DMR peer-to-per operation in a standalone configuration.
| | |
| --- | --- |
| | |
| LQFP | VQFN |
The CMX7161 is available now, in a small VQFN/LQFP package with low power 3.0V to 3.6V operation.