LUXEON CoB LED arrays now deliver a wide lumen range of 1000 to 7000 lm and a typical efficacy of 130 lm/W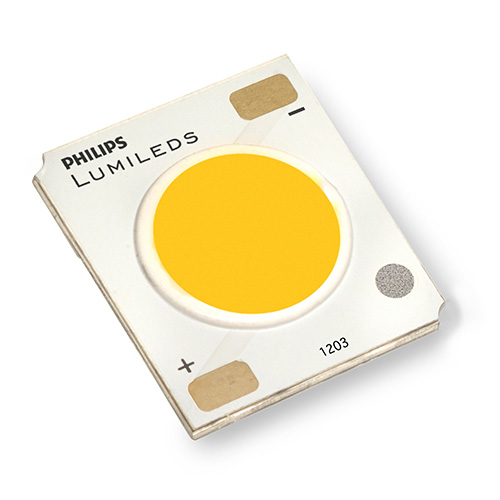 Just months after its market introduction, Philips Lumileds announces its LUXEON CoB arrays now provide +10% greater performance, extending their lead as the most efficient LED arrays on the market today.
"Just one quarter into volume product deliveries, we have increased LUXEON CoB performance by +10%, which speaks to the rapid rate at which we upgrade the lumen output and efficacy of our products," said Eric Senders, Product Line Director at Philips Lumileds. The result is superior efficacy of up to 130 lm/W and the highest combination of lumens, package density and efficacy in the industry. For instance, in warm white, the 9 mm array delivers 2200 lm at 100 lm/W and the cool white array delivers 2500 lm at 105 lm/W.

Utilizing a small light-emitting surface (LES) of 9, 13 or 15 mm, designers are able to use less expensive optical solutions, resulting in ultra-compact luminaires that deliver outstanding center beam candle power.
In addition to the optical advantage, the metal-core printed circuit board of the LUXEON CoB substrate provides 4X better heat transfer than competitive solutions, which enables up to 40% smaller heat sinks or improved reliability of the lighting system when a larger heat sink is used.
"With the recent improvements in performance, LUXEON CoB is an even better option for a number of general ligting solutions including outdoor, industrial, retrofit lamps, and of course, spotlights and downlights," said Senders. "Our 90 CRI versions have a typical CRI of 97, which makes them perfect for high Quality of Light applications. Lumen packages are available with CCTs of 2700 to 5700K and CRIs of 70, 80 or 90."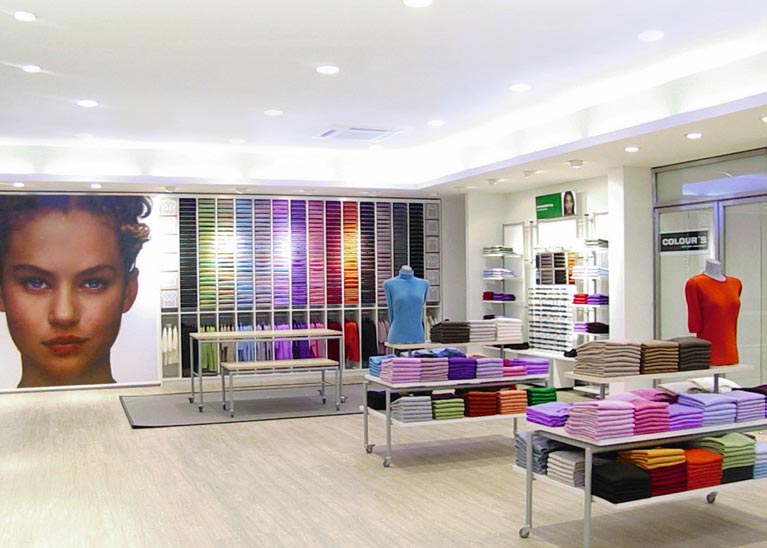 Features
Efficacies >130 lm/W hot
Industry smallest LES
High circular uniformity
MCPCB solution
Market low Rth
Benefits
Easier to meet standards (e.g. ENERGY STAR)
Enabling smaller optics / beam angles
Perfect match with reflectors and lenses
Increased robustness in handling the parts
Smaller, less expensive and lighter heatsinks
Electrical and Optical Characteristics for LUXEON CoB
Part Number

Lumen Output
(nominal and 2x
drive current)

LES
(Light Emitting
Surface)

Forward
Voltage

Typical
Temperature Coefficient
of Forward Voltage
(mV/°C)

Typical
Thermal Resistance
Junction to Case
(˚C/W)

Diameter (mm)

Typ.V

Max.V

DVf / DTJ

RθJ-C

LHC1-xxxx-1203

900-2500

9

35.5

38

–16

0.49

LHC1-xxxx-1204

1400-3800

13

35.5

38

–16

0.40

LHC1-xxxx-1205

1800-5000

13

35.5

38

–16

0.32

LHC1-xxxx-1208

2750-7600

15

35.5

38

–16

0.22