Rohde & Schwarz introduces an IP multimedia subsystem (IMS) server upgrade for the R&S CMW500 wideband radio communication tester. IMS is used in LTE networks to provide voice services such as voice over LTE (VoLTE). Network operators and manufacturers of chipsets and wireless devices benefit from a fully integrated, user-friendly test environment for verifying the IMS and VoLTE functionality of mobile devices.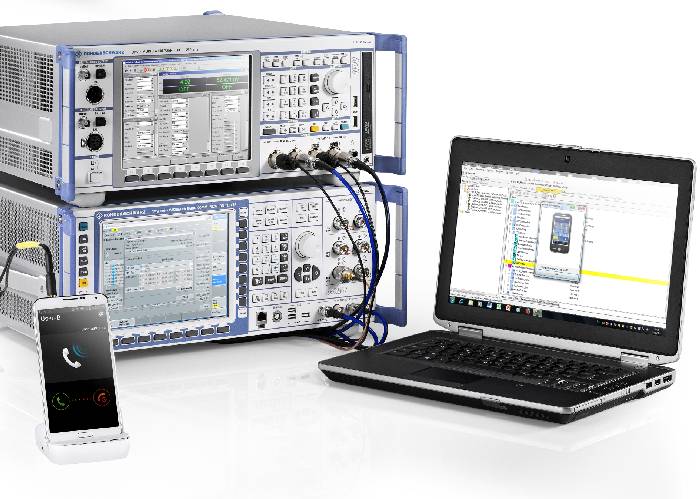 The R&S CMW500 with IMS server supports end-to-end voice and video calls and can test the interaction between two mobile devices. The solution's virtual subscriber concept provides extra flexibility in creating user-defined tests. Users can configure and save virtual subscribers with varying usage profiles. All of the new IMS server's functionalities can be fully automated. Together with the unique R&S CMW500 IP analysis function, it is possible to analyze transmitted data and media information for VoLTE, such as whether a mobile phone uses the correct Codec.
The Rohde & Schwarz IMS test setup will be on display at Mobile World Congress, booth C40 in hall 6. The R&S CMW-KAA20 IMS server option and the R&S CMW-KM051 IP analysis option for the R&S CMW500 with integrated data application unit are now available from Rohde & Schwarz.