Diodes Incorporated introduced the AP65355 and AP65455. These adaptive, constant on-time (COT) mode synchronous buck converters provide low-voltage regulation with high efficiency, excellent transient response and high DC output accuracy at continuous output currents of 3 A and 4 A , respectively. Typical applications include consumer electronics, such as gaming consoles, TVs and computer monitors, as well as network systems and "green" electronics.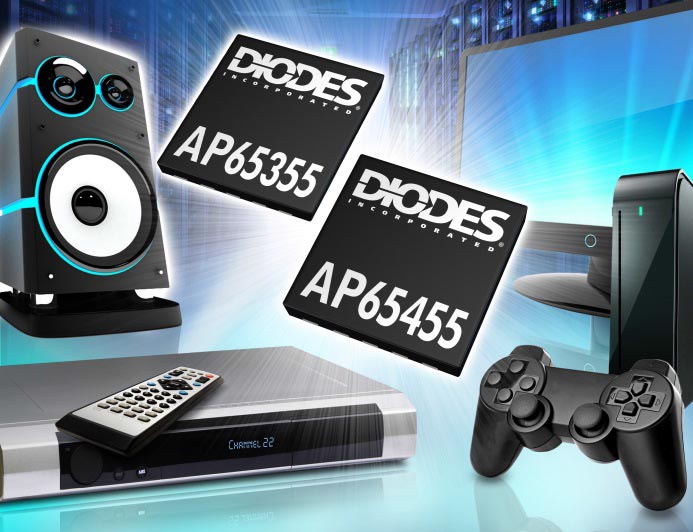 Adaptive on-time control supports the seamless transition between continuous conduction mode (CCM) under high load conditions and the use of discontinuous conduction mode (DCM) for lighter loads, ensuring maximum efficiency at all times. The devices cover a wide range of applications with input voltages from 4.5 V to 18 V and output voltages from –0.76 V to +6 V. A low quiescent supply current and integrated high- and low-side switches with low RDS(ON) help reduce power loss.
Under-voltage lockout, over-current and over-temperature protection features help prevent damage to downstream components and premature component failure. The device enable pin also has a high voltage tolerance, up to VIN. Delivered in a standard pinout U-DFN3030-10 package, the AP65355/455 buck converters provide a lower-cost fit for existing designs and a compact solution for new designs with ease-of-use features such as programmable soft-start.