Plessey is pleased to announce the launch of its new 7070 high power LED range, part number PLW7070GA.
The PLW7070 products take full advantage of Plessey's GaN on silicon MaGIC technology and provide a best in class high power LED component on an industry standard package footprint, complementing Plessey's existing family of i2LED high power products. Using its proprietary GaN on silicon high voltage technology Plessey has been able to use a single LED die to improve thermal performance, improve far field imaging and dramatically reduce cost over incumbent solutions.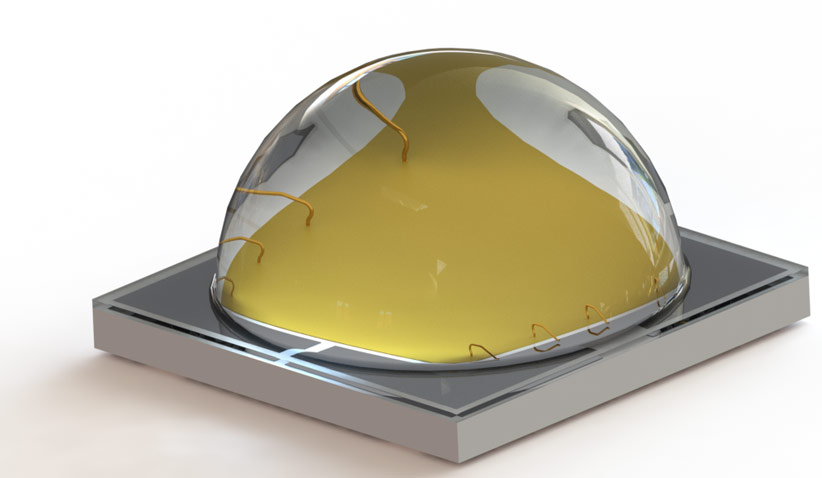 Plessey provides components and solutions across the whole of the lighting value chain. Lighting system designers and specifiers can access its design, build and supply chain expertise from GaN on Silicon blue die all the way up to complete luminaires and fixtures. The PLW7070GA high power LED with multiple junctions integrated in a single chip eliminates shadow effects and provides optimised far-field imaging. Compatible with industry standard secondary optics and operating at input currents from 350 mA to 3 A, 1 W to 15 W power, Plessey's high power LEDs reset the bar for performance in low-cost single chip LEDs for demanding outdoor and commercial lighting applications, and are available in a full range of CCT and CRI options.