Miniature Micropower, Dual-Output, Unipolar Hall Switch from Diodes Incorporated Targets Consumer and Industrial Tech
Diodes Incorporated introduced the AH1389. Specifically designed for battery-powered consumer equipment such as cellular phones, tablets, digital still and video cameras, while also embracing home appliances and industrial systems, the AH1389 Hall-effect switch IC offers a small, simple and versatile contactless switch solution. Applications include open/close detection for smart cover switches for cell phones and tablets, in addition to holster and dock detection for phones. It also features 360° rotation detection for display screens, video camera screen position detection, as well as position detection for doors, trays, selector switches and electronic locks in home appliances.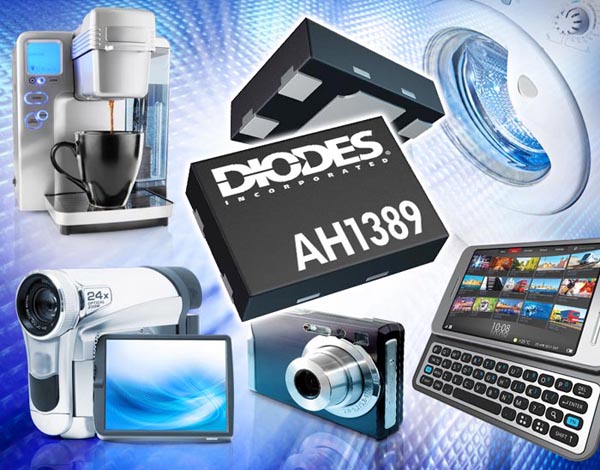 The AH1389 is a unipolar Hall switch that offers high sensitivity with a tightly defined magnetic operating window across its full operating voltage and temperature range. It provides dual outputs for detecting north or south poles independently. Optimized for portable and battery-powered applications, the micropower AH1389 operates from a 1.6 V to 3.6 V supply while consuming an average current of only 4 μA. The device is specified for operation over a –40 °C to +85 °C temperature range and provides a high ESD rating of 8 kV for improved reliability and ease of handling during end-equipment manufacture.
Supplied in a small, low-profile X2-DFN1410-4 package, the AH1389 occupies a minimal circuit board footprint.
You may have to

register

before you can post comments and get full access to forum.
News on theme:
RadioLocman on the Social Web: