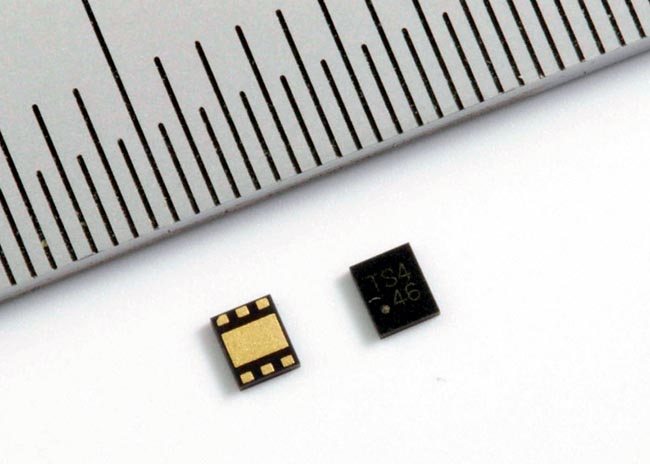 In recent years, wearable devices and IoT devices have become thinner, smaller and have higher performance, and small-size, high energy density lithium batteries with a higher charge completion voltage are also released. This has created an increased demand for charging ICs that are compatible with these new products.
In addition to the conventional charge completion voltage of 4.20 V, the "XC6808 Series" newly released by Torex also supports 4.35 V and 4.40 V, and is compatible with a wide range of lithium battery types. Leakage current from the lithium battery has been reduced to 1/5th (100 nA standard) that of previous products, which means that these products can contribute to longer standby times by holding down lithium battery energy loss while devices are on standby and during long periods of storage while devices are waiting to be used after shipment from the factory. Five hours or ten hours can be selected for the charge timer, allowing flexible setting of the C rate as needed for maximum charge current restrictions.
These products are housed in the ultra-low profile USP-6B07 package (2.0×1.8×h0.33 mm), which can also support smart cards and is ideal for electronic devices with limited space.
XC6808 Series Features
Supports charge completion voltages of 4.20 V, 4.35 V, and 4.40 V
Sink current from battery to charging IC has been reduced to 100 nA (TYP.)
Supports 0.2C charging, allowing setting of charge timer to 5 hours or 10 hours
Thin package (2.0×1.8×h0.33 mm) also supports smart card system applications