5 V @50 mA with operation down to 3.5 VIN and harness short protection
Allegro MicroSystems has announced the release of a new wide input 5 V output regulator designed to power automotive sensors and low power uControllers. It can also be used for non-automotive applications where the input voltage could be above or below 5 V.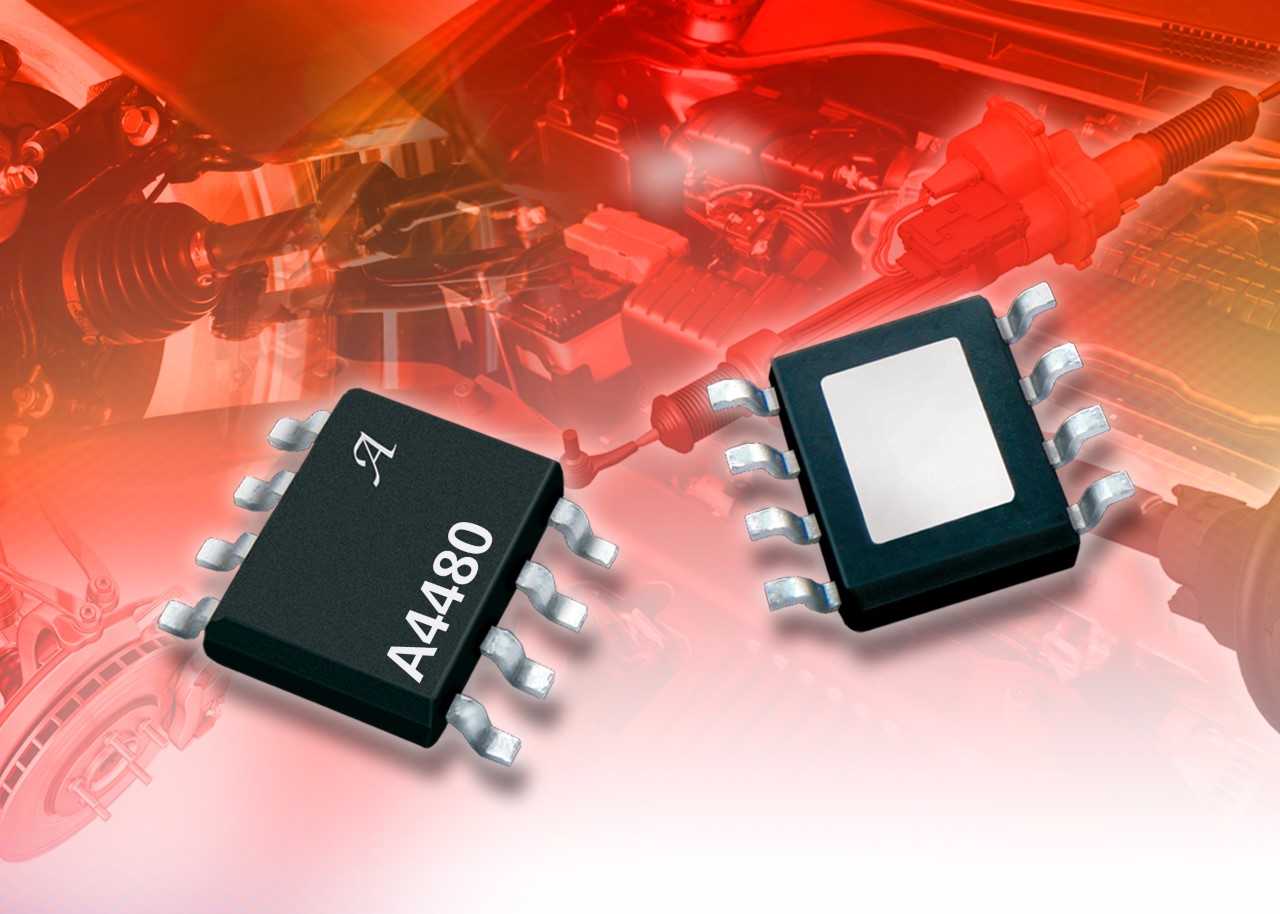 Allegro's A4480 incorporates a unique multi-mode charge pump pre-regulator, followed by a 5 V LDO. This enables operation with input voltages from 3.5 to 28 V (with 40 V protection), while maintaining a 5 V output voltage. Compared to traditional LDO solutions, the efficiency across input range is improved, and VIN < VOUT operation is enabled. Furthermore, as opposed to traditional switching solutions no inductor, diode, or external switching element is required in this simple, low component-count optimised solution.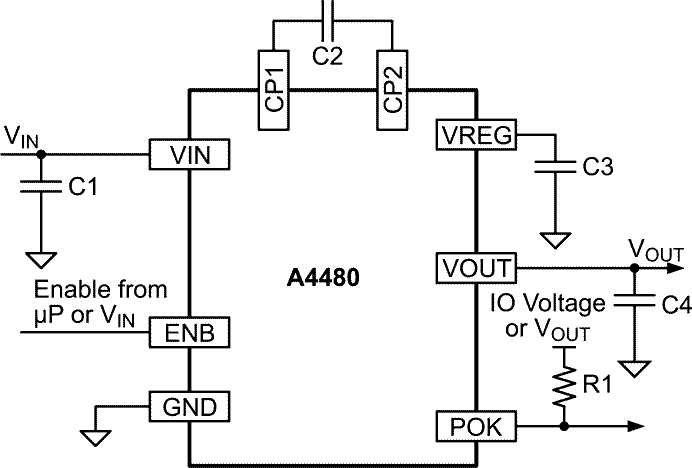 Typical Application Circuit.
The enable pin (ENB) is rated to operate at up to 40 V, so it can be connected directly to VIN (e.g., vehicle battery). The IC includes an open-drain Power OK (POK) output, and protection features include input undervoltage lockout (UVLO), foldback overcurrent protection, output under/overvoltage protections (UV/OVP), and thermal shutdown (TSD). In addition, the output is protected from a short-to-battery event, which is a critical feature when driving loads connected via a wiring harness.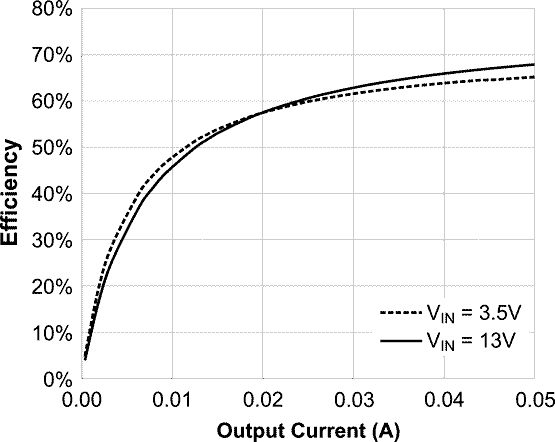 Typical Efficiency vs Load Current.
The A4480KLJTR-T device is available in an 8-pin eSOIC package with exposed pad for enhanced thermal dissipation. It is lead (PB) free, with 100% matt tin leadframe plating.