LAPIS Semiconductor has recently announced the availability of an RF LSI optimized for LPWA (Low Power Wide Area), which is expected to usher in a new area of wireless IoT communication.
The ML7404 is the first wireless communication LSI in the industry to feature LPWA dual-mode functionality, supporting both the Sigfox standard (subscription-based LPWA using unlicensed sub-GHz), which has been adoped in more than 30 countries and expanding in metropolitan areas including Japan, and the international protocol IEEE802.15.4K that is extremely robust against interference from the same system and has the capacity to cover more terminals under one network. This dual-mode capability enables use in a wide range of applications/specifications.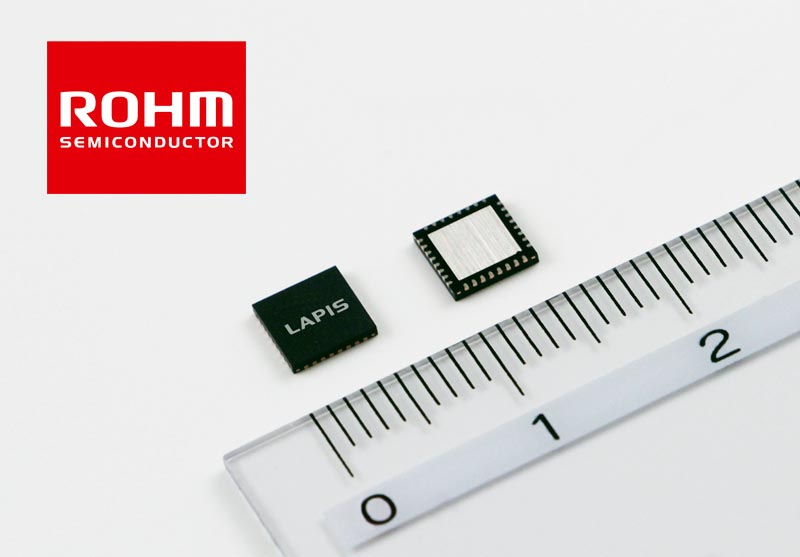 Communication modules containing this device will be released from partner companies to simplify the development of LPWA-compatible devices that contribute increased IoT adoption. In addition, the protocol stack for IEEE802.15.4k will be provided as open-source from our partner stack vendors.
In recent years, LPWA using the sub-GHz band (which is not subject to RF licensing) is attracting attention for IoT applications. However, because the specific communication protocol varies from one country/region to the next, as of yet no method has been standardized from among the diverse array of IoT networks currently in use.