ABLIC Inc. announced the launch of S-19251 Series, the world's smallest automotive LDO regulators.
The new S-19251 Series is the automotive LDO regulator featuring 150 mA output current, 5.5 V input voltage, 1.0 to 3.5 V output voltage, 20 μA current consumption, and the 105 °C operating temperature. The package is the world's smallest HSNT-4(0808)B (0.8 × 0.8 × 0.41 mm) that meets the strong demand for increasingly smaller packaging, yet achieves the low current consumption of 20 μA. This IC is suitable for smaller automotive ECUs and typical applications include power supply for electrical applications of vehicle interior (meters, car bodies, headlights, ITS, accessories, car navigation systems, car audio systems, etc.).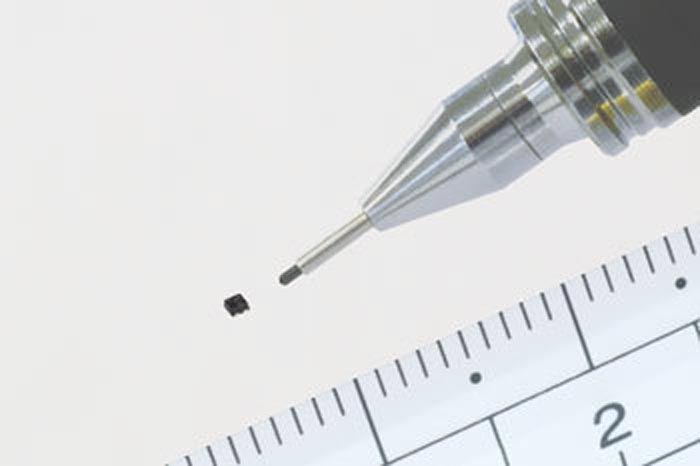 Also the quality standard AEC-Q100 (Automotive Electronics Council reliability stress test) is in process, and PPAP (Automotive Production Parts Approval Process) approved by AIAG (Automotive Industry Action Group) is available upon request.
Features
World's smallest HSNT-4(0808)B package with high heat dissipation
Superior mounting made possible by leveraging outer leads
Automotive quality
Achieving both low current consumption of 20 μA and high ripple rejection of 75 dB
Specs
Output current: 150 mA
Output voltage: 1.0 V to 3.5 V (0.05 V Step)
Input voltage: 1.5 V to 5.5 V
Output voltage accuracy: ±2.5% (Tj = −40 °C to +105 °C)
Current consumption during operation: 20 µA typ.
Ripple rejection: 75 dB typ. (1.2 V output product, f = 1.0 kHz)
Packages:

HSNT-4(0808)B (The world's smallest package for automotive use *1)
HSNT-4(1010)B
SOT-23-5

AEC-Q100 available
PPAP available