Achieve ultra-low jitter at high frequencies
Epson Europe Electronics offers EV7050 Voltage-Controlled SAW Oscillator. Designed for high-speed optical links, EV7050 VCSOs achieve extremely low jitter of 18 fs 12 kHz - 20 MHz at high frequency of 2.2 GHz.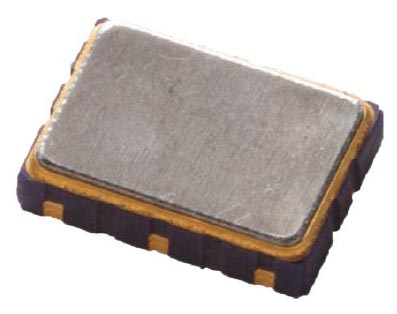 Using Epson's proprietary SAW and coating technology, EV7050 Series SAW oscillators feature LVPECL output and support a frequency range of 0.6-2.2 GHz, are packed in a 7 mm × 5 mm package and have a track record of zero field failures in 18 years.
The EV7050 series is available with an operating temperature range of –10 to +85 °C and an APR (Absolute Pull Range) of ±50 ppm or –40 to +85 °C with an APR of ±30 ppm.
Thanks to the outstanding phase noise performance, Epson's EV7050 Series is ideally suited for applications in high speed optical modules, remote radio heads (RRHs), test and measurement equipment or any application requiring high-speed ADCs and/or DACs.
Features
Low phase noise: 18 fs 12 kHz – 20 MHz @ 2.2 GHz
Frequency Range: 0.6-2.2 GHz
Small size: 7.0 mm × 5.0 mm × 1.6 mm
Low power: 148 mA @ 2.2 GHz
High reliability, Zero field failures in 18 years