Ensures no compromise between protection and operating efficiency
Nexperia introduced the latest addition to its NextPower Live linear-mode MOSFET family, PSMN3R7-100BSE delivers a best-in-class combination of strong Safe Operating Area (SOA) and low RDS(on), and is ideally suited for hot swap, soft start and e-fuse applications. In order to manage the high in-rush current that can occur when swapping a server board or other pluggable system, or to ensure that a processor board is brought up smoothly, a MOSFET with high SOA is used in conjunction with a hot swap controller. Previous generation parts have traded off SOA against RDS(on), whereas the new technology maximizes SOA without affecting RDS(on), thereby maintaining high operating efficiency levels.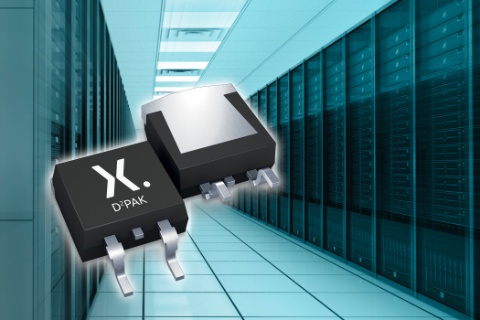 Nexperia's new PSMN3R7-100BSE MOSFETs improve SOA with a four-fold improvement in linear mode performance compared to standard technology, yet have a maximum RDS(on) of only 3.95 mΩ (3.36 mΩ typ.) – around 18% less than previous devices. These N-channel 100 V devices are available in the D2PAK package, qualified to 175 °C. Devices are fully compatible with hot-swap controllers from all leading manufacturers.