P9222-R enables manufacturers to complement their earbuds, hearing aids and other small, battery-powered devices with wireless charging cases
Integrated Device Technology (IDT), a wholly owned subsidiary of Renesas Electronics Corporation announced the availability of its new P9222-R wireless power receiver, the industry's smallest and optimized for wireless charging cases used to charge earbuds, hearing aids and other small, battery-powered consumer devices. Unlike other available solutions, the P9222-R is cost-optimized, highly efficient, feature rich and proven in high-volume applications with major consumer electronics manufacturers.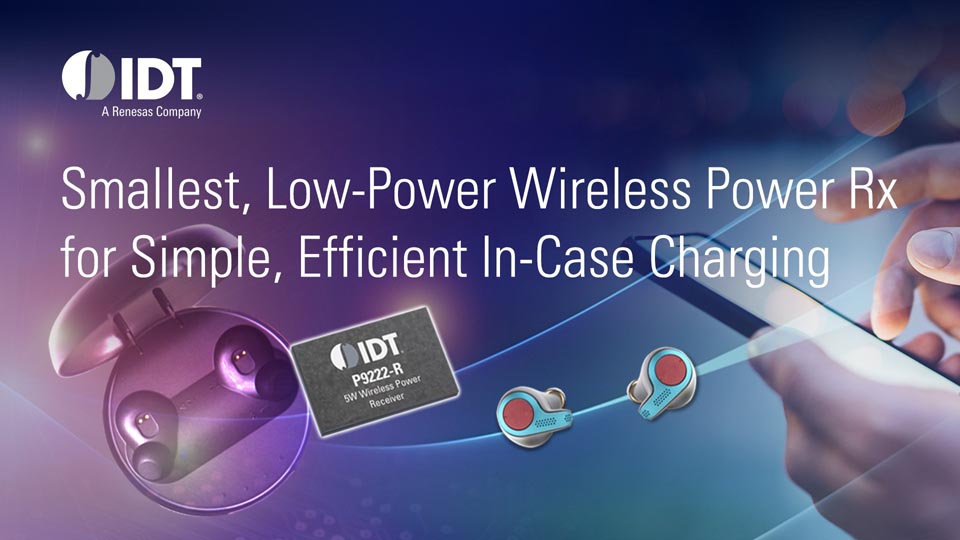 The P9222-R receiver is ideal for wireless charging cases of up to 5 W thanks to its combination of ultra-compact size (just 2.28 mm × 3.38 mm) and extremely low power consumption (less than 50 mW). The new receiver is also supported by an EVK reference design with a small 30 × 30 mm coil.
A unique feature of the P9222-R is ping detection, which prevents overheating by reducing power consumption at the end of the battery's charging cycle. Complementing this, the P9222-R is optimized for efficient light load operation to further minimize temperature rise. The new Rx also features an extremely low under-voltage lockout (UVLO) threshold, which enables fast charging over an extended area even when a wireless power transmitter's digital ping strength is weak – providing consumers with a better user experience.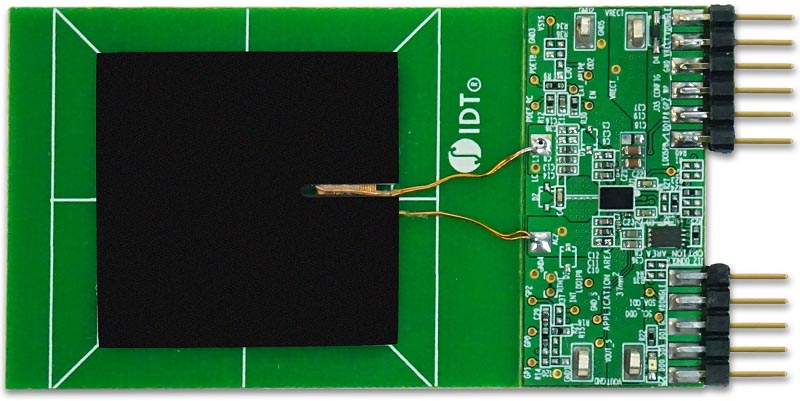 The P9222-R-EVK Evaluation Kit.
The extremely flexible and customizable P9222-R helps accelerate time-to-market and reduces time spent in Qi certification. The key to this flexibility is the P9222-R's integrated 32-bit ARM Cortex-M0 processor, which offers a high level of programmability and design parameters that can be easily configured through the I2C interface or an external EEPROM.
The P9222-R wireless power receiver is available today.