Analog Devices has introduced the ADAU1787 codec with four inputs and two outputs that incorporates two digital signal processors (DSPs). The path from the analog input to the DSP core to the analog output is optimized for low latency and is ideal for noise cancelling headsets. With the addition of just a few passive components, the ADAU1787 provides a complete headset solution.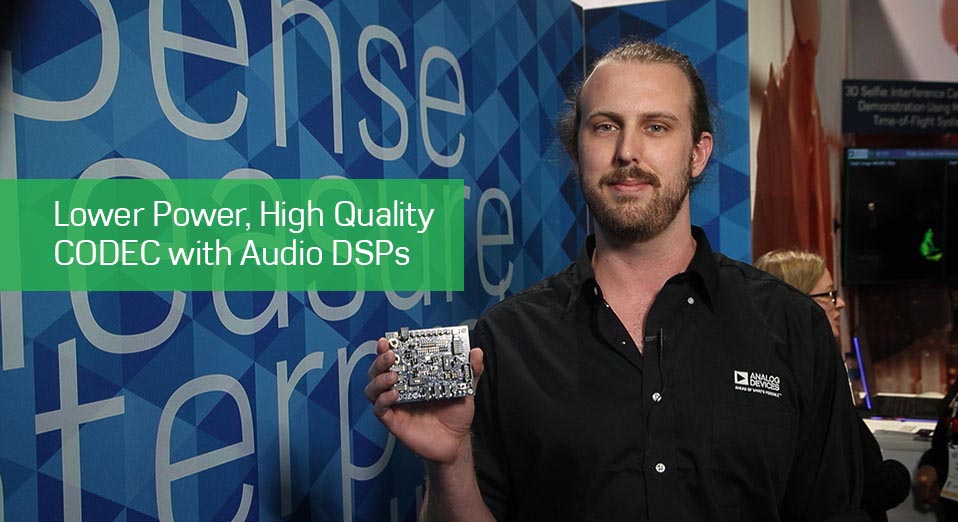 Features
Programmable FastDSP audio processing engine:

Up to 768 kHz sample rate
Biquad filters, limiters, volume controls, mixing

28-bit SigmaDSP audio processing core:

Visually programmable using SigmaStudio
Up to 50 MIPS performance

Low latency, 24-bit ADCs and DACs:

96 dB SNR (signal through PGA and ADC with A-weighted filter)
105 dB combined SNR (signal through DAC and headphone with A-weighted filter)

Serial port fSYNC frequency from 8 kHz to 768 kHz
5 μs group delay (fS = 768 kHz) analog in to analog out with FastDSP bypass (zero instructions)
4 single-ended analog inputs, configurable as microphone or line inputs
8 digital microphone inputs
2 analog differential audio outputs, configurable as either line output or headphone driver
PLL supporting any input clock rate from 30 kHz to 27 MHz
Full-duplex, 4-channel ASRCs
2, 16-channel serial audio ports supporting I2S, left justified, or up to TDM16
8 interpolators and 8 decimators with flexible routing
Power supplies:

Analog AVDD at 1.8 V typical
Digital I/O IOVDD at 1.1 V to 1.98 V
Digital DVDD at 0.9 V typical

Low power (11.079 mW for typical stereo ANC settings)
I2C and SPI control interfaces, self boot from I2C EEPROM
Flexible GPIO
42-ball, 0.35 mm pitch, 2.695 mm × 2.320 mm WLCSP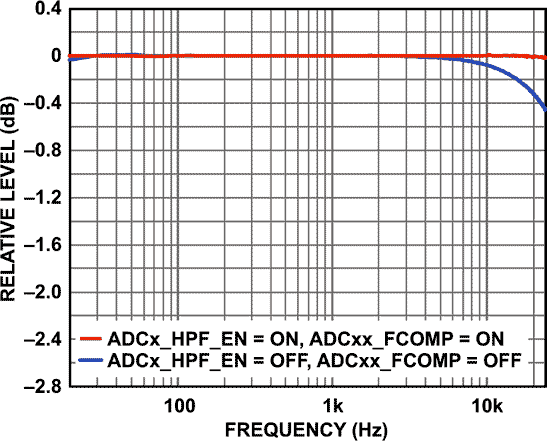 Frequency Response, fS = 48 kHz, −20 dBV Input, Signal Path = AINx
to SDATAO_x, No PGA.
Applications
Bluetooth ANC handsets, headsets, and headphones
Personal navigation devices
Digital still and video cameras
Musical instrument effect processors
Multimedia speaker systems
Smartphones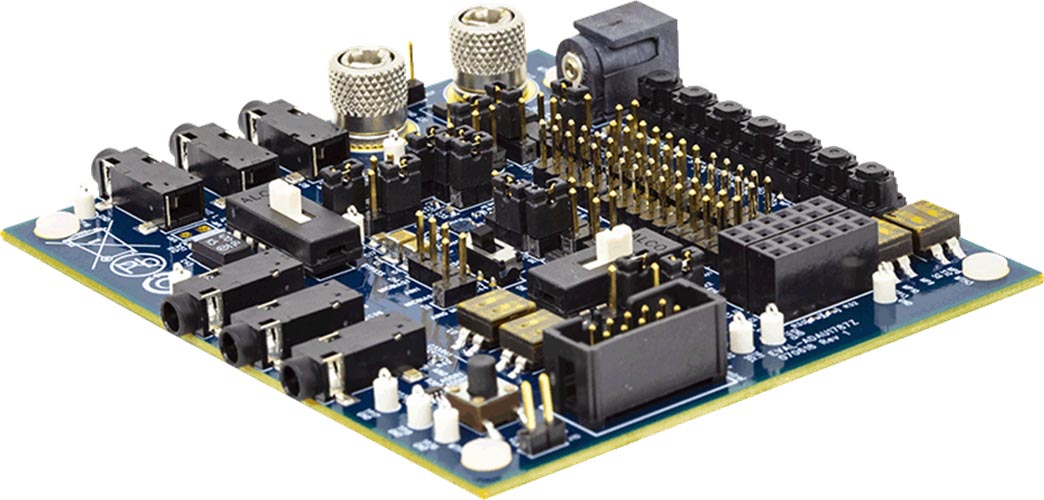 The EVAL-ADAU1787Z Evaluation Board.