ESS Sets a New Benchmark for low-power and high-quality sound for USB-C headsets, adaptors and more.
ESS Technology announced the ES9260, a new USB DAC optimized for low-power consumption. Intended for use in headsets and audio adaptors that demand high-quality sound and long play times, the new SoC offers lower power consumption than other competing solutions while delivering Audiophile quality sound.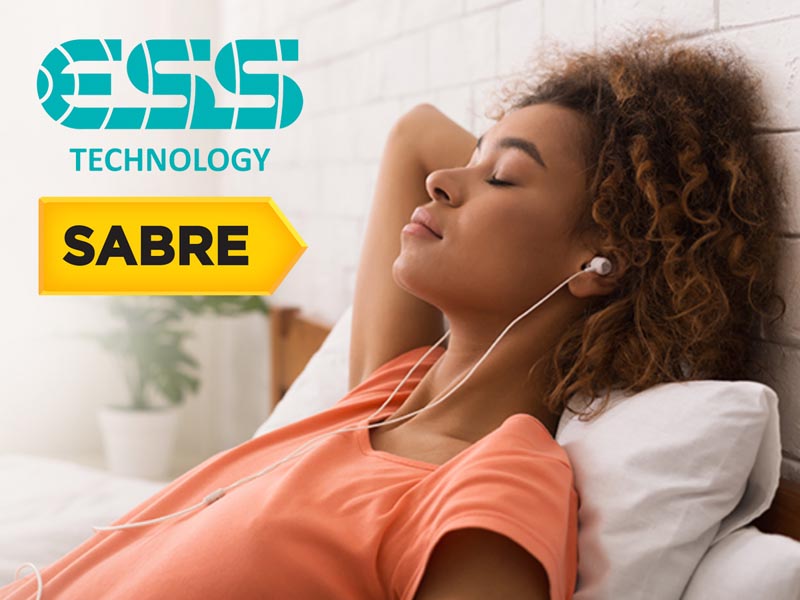 The ES9260 is built around a power optimized USB controller, a high-performance SABRE® DAC audio converter with HyperStream® II modulation that can deliver best-in-class signal-to-noise of 123 dB, and a high-quality headphone amplifier. "The ES9260 can out-perform it's rivals on multiple fronts." said Shawn Scarlett, Marketing Director for ESS Technology, he added. "When compared with the adaptors currently shipping with Leading Android and iOS Phones, the ES9260 offers lower power consumption, higher dynamic range, less Crosstalk, more output-power. That is a big win for people who expect a good audio experience."
Stunning audio quality is achieved with the introduction of several new technologies for addressing real-world issues. The ES9260 features a new Analog THD removal (ATR) technology that helps eliminate the residual distortion in the system and give a THD+N of –106 dB. Crosstalk is also reduced with a new integrated crosstalk-compensation that improves the performance at the headset, compensating for the common ground in standard headsets.
The solution is a fully integrated SoC with integrated headphone amplifier, power regulators and internal oscillator. In-fact, the ES9260 requires no additional active components, resulting in an extremely small and cost-effective solution. The solution is packaged in 5 mm × 5 mm 40-pin QFN, which can easy be encapsulated into a small USB-C connector. The small form factor makes this a great solution for USB-C adaptors or for building directly into USB headsets.
The low-power USB 1.1 core can handle audio data rates up to 24-bit 96 kHz, an ideal match for premium audio streaming services. The 1.1 V headphone amplifier out performs it rivals and delivers ample power to consumer and audiophile headsets. The low power consumption allows for solutions that can be left attached to the users' phone at all times, without worry for depleting the battery.
"Our previously introduced ES9281/9280 PRO series USB DAC with MQA rendering, 2 V rms output drive, and –124 dB THD+N sets the highest standard of performance and has become very popular with audiophiles and high-end gamers, Said Robert Wong, VP of sales and marketing at ESS., "The addition of ES9260 to our broad portfolio of USB DAC products provide high quality audio experience to broader range of people"