Texas Instruments introduced the new low-voltage, nanopower, single-channel comparators TLV7031-Q1/ TLV7041-Q1.These comparators are available in a standard 5-pin SC70 package, making them applicable for space-critical and power conscious designs like infotainment, telematics, and head unit applications.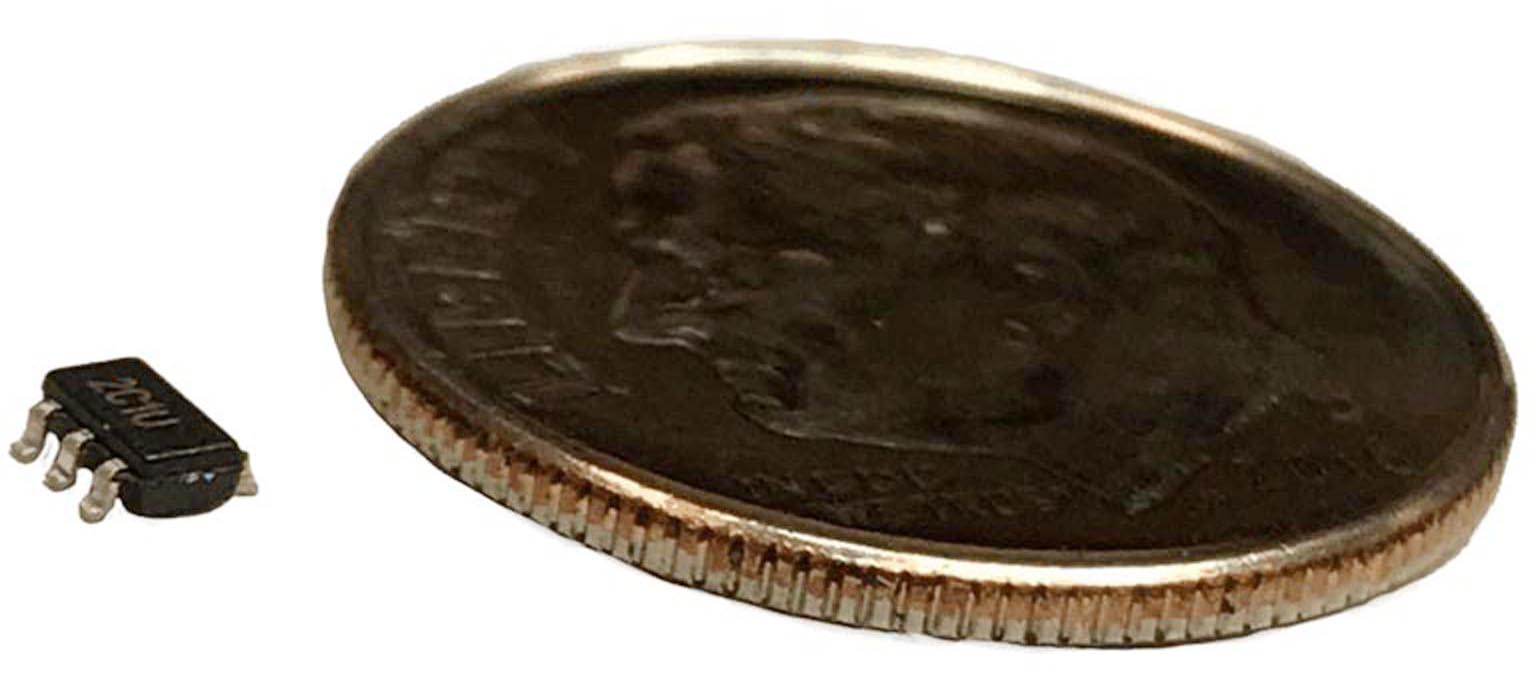 The TLV7031-Q1 and TLV7041-Q1 offer an excellent combination of power and speed, with a quiescent supply current of 390 nA and a propagation delay of 3 μs. The benefit of fast response time at nanopower enables power-conscious systems to monitor and respond quickly to fault conditions. With an operating voltage range of 1.6 V to 6.5 V, these comparators are compatible with 1.8 V, 3 V, and 5 V systems.
The TLV7031-Q1 and TLV7041-Q1 also ensure no output phase inversion with overdriven inputs and internal hysteresis, so engineers can use this family of comparators for precision voltage monitoring in harsh, noisy environments where slow-moving input signals must be converted into clean digital outputs.
The TLV7031-Q1 has a push-pull output stage capable of sinking and sourcing milliamps of current when controlling an LED or driving a capacitive load. The TLV7041-Q1 has an open-drain output stage that can be pulled beyond VCC, making it appropriate for level translators and bipolar to single-ended converters.
Features
Qualified for automotive applications
Tiny 5-pin SC70 package
Wide supply voltage range of 1.6 V to 6.5 V
Quiescent supply current of 390 nA
Low propagation delay of 3 μs
Internal hysteresis of 6.5 mV
Rail-to-rail common-mode input voltage
Internal Power-On-Reset provides a known startup condition
No phase reversal for overdriven inputs
Push-pull output (TLV7031-Q1)
Open-drain output (TLV7041-Q1)
–40 °C to 125 °C Operating temperature
Applications
Telematics eCall
Automotive head unit
Instrument cluster
Audio amplifier
On-board (OBC) & wireless chargers
Package, availability and pricing
The TLV7031-Q1 and TLV7041-Q1 are now available from TI and authorized distributors in a SC70 package. Pricing starts at US$0.16 in 1,000-unit quantities.