Model PEC11H is Designed for Applications that Require a Rugged Menu-Select Encoder
Bourns, Inc. announced the introduction of Model PEC11H as an extension to the company's rotary encoder product line. Bourns engineered its Model PEC11H encoder with an innovative ball/spring design that provides a strong, positive detent feel. This high force detent feature satisfies increasing end-user demands for more noticeable and smooth tactile feedback in a broad range of applications that require a rugged menu-select encoder such as in Professional Audio and Lighting, low/medium risk medical, test/measurement and lab equipment, industrial automation controls and consumer white goods.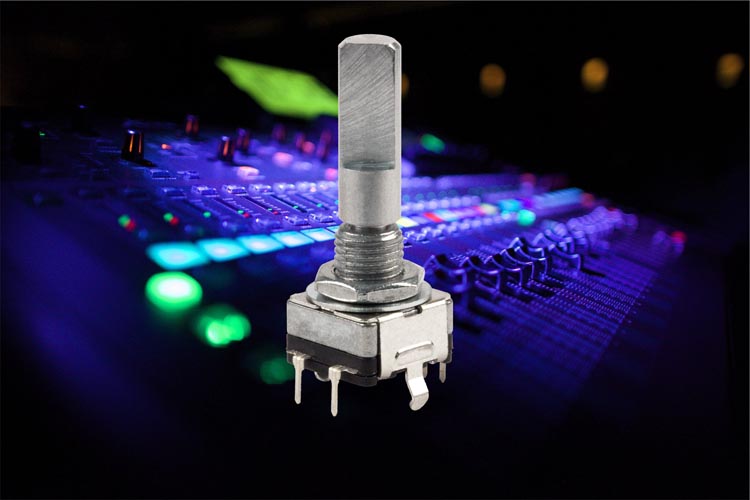 Bourns' new rotary encoder also features quadrature output with a 100,000 rotational cycle rating and a –25 °C to +70 °C operating temperature range. Delivering design flexibility, the Model PEC11H is offered in various resolutions and knurled and flatted shaft lengths as well as with a momentary push switch option.
The Model PEC11H encoder is RoHS compliant, has an IP40 dust seal rating, and is available now.