Murata announces the integration of Wirepas Mesh, the wireless connectivity software focused on industrial grade, large-scale IoT applications, with its MBN52832 embedded Bluetooth® Module, creating a massively scalable solution for low-power sensor networks.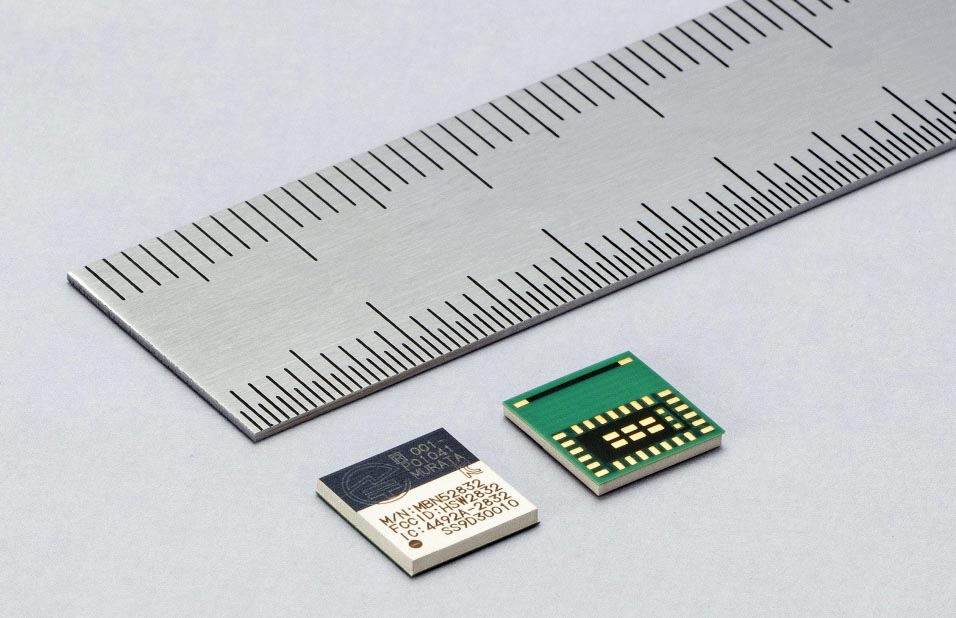 The combination of Wirepas Mesh with the MBN52832 module provides application developers with a connectivity layer, enabling data collection, device management and location tracking across multiple applications, including asset management, smart lighting and industrial IoT. The ultra-low power characteristics of the MBN52832 module, coupled with the Wirepas Mesh routing technology enables a sensor battery life of over 5 years and supports up to 4 billion devices in a single network.
Wirepas Mesh wireless connectivity software technology includes all of the networking intelligence required to form a resilient large-scale wireless mesh network. Wirepas Mesh enables all devices in the network to function as routers for other devices, creating a self-healing network, optimised by local decision-making to reach unlimited scalability, coverage and density whilst using the available radio spectrum as efficiently as possible.
The MBN52832 Bluetooth® Low Energy module enables ultra-low power connectivity for data communications. It integrates Nordic Bluetooth® Low Energy IC, RF front end, and crystal into a very small form factor and the built-in arm Cortex M4 core with 64 KB RAM and 512 KB flash provides a high-performance engine and rich interface for a variety of IoT applications, including medical and healthcare, and Machine to Machine (M2M) applications.