Texas Instruments has introduced the highly-efficient, small, flexible and easy-to-use synchronous step-down DC-DC converter TPS62902. A selectable switching frequency of 2.5 MHz or 1.0 MHz allows the use of small inductors and provides fast transient response. The device supports high VOUT accuracy of ±1% with DCS-Control topology. The wide input voltage range of 3-V to 17-V supports a variety of nominal inputs, like 12-V supply rails, single-cell or multi-cell Li-Ion, and 5-V or 3.3-V rails.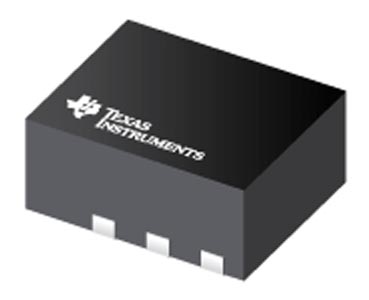 The TPS62902 can automatically enter power save mode (if auto PFM/PWM is selected) at light loads to maintain high efficiency. Additionally, to provide high efficiency at very small loads, the device has a low typical quiescent current of 4 μA. AEE, if enabled, provides high efficiency across VIN, VOUT, and load current. The device includes a S-CONF/MODE input to set the internal/external divider, switching frequency, output voltage discharge, and automatic power save mode or forced PWM operation. The device is available in small 9-pin VQFN package measuring 1.50 mm × 2.00 mm with 0.5-mm pitch.
Features
High efficiency for wide duty cycle and load range

IQ: 4 μA typical
Selectable switching frequency of 2 5 MHz and 1.0 MHz
RDS(ON): 62-mΩ high side, 22-mΩ low side
Automatic efficiency enhancement (AEE)

Small 1.5-mm × 2.0-mm VQFN package with 0.5-mm pitch
Up to 2-A continuous output current
±0.9% feedback voltage accuracy across temp (–40 °C to 150 °C)
Configurable output voltage options:

VFB external divider: 0.6 V to 5.5 V
VSET internal divider: 16 options between 0.4 V and 5.5 V

DCS-Control™ topology with 100% mode
Highly flexible and easy to use

Optimized pinout for single-layer routing
Precise enable input
Forced PWM or auto power save mode
Power good output
Selectable active output discharge
Adjustable soft start and tracking

No external bootstrap capacitor required
Applications
Factory automation and control
Building automation
Data center and enterprise computing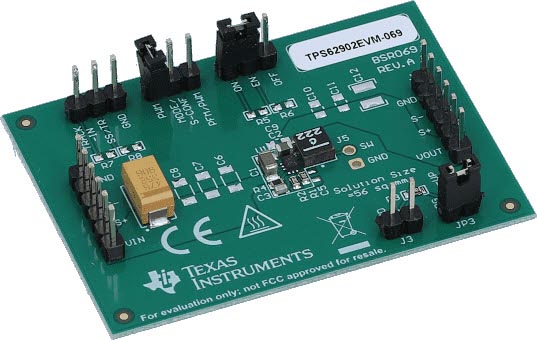 TPS6290xEVM-069 Evaluation Module.