TO-5-Packaged Single- and Dual-Channel Detectors Provide Industry's-Best Performance, Quality, and Longevity for CO2 Sensors
Renesas Electronics expanded its industry-leading environmental sensor portfolio with its first family of thermopile-based detectors with integrated optical filters for optical (NDIR) CO2 sensors. The four new single- and dual-channel analog detectors for CO2 gases deliver the industry's best performance, quality, and longevity in a TO-5 package, making them ideal for use in a variety of industrial, medical and IoT applications that require high reliability, high accuracy and operation in high temperatures.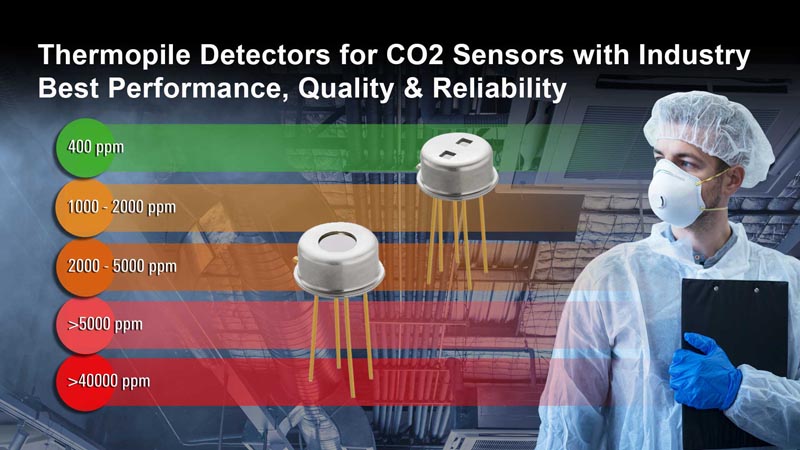 CO2 levels are a major component of indoor air quality (IAQ) measurement, and thermopile-based detectors are a key building block of sensing solutions required by applications such as HVAC control, air quality monitoring, surgical equipment, and capnography equipment for ventilator systems. Renesas' new detectors deliver fast response times with a time constant ranging from 18 to 25 ms and a high signal-to-noise ratio ranging from 1.981 to 4.953 to ensure the accuracy required for mission-critical applications where high reliability is a must. The devices are certified for high temperature environments, supporting applications operating with extended temperature ranges up to 125 °C.
The new thermopile-based detectors complement Renesas' current environmental sensor lineup for air quality detection. Customers can combine CO2 sensors based on the new detectors with a variety of Renesas sensors such as its popular ZMOD4410 IAQ platform featuring embedded AI and an IP67-rating package option, and/or its HS3001 high-performance, highly accurate relative humidity and temperature sensor. Together with Renesas microcontrollers (MCUs), this combination enables customers to create a complete environmental sensing solution for medical or industrial applications.
Renesas has also combined the new thermopile-based detectors with its complementary analog and power devices and Dialog's Bluetooth® Low Energy system on chip to create the new Thermopile CO2 Detector Winning Combination, which can be used to detect ambient CO2 concentrations. Renesas offers more than 250 Winning Combinations with compatible devices that work together seamlessly for a wide range of applications and end products.
Availability
The RH5Z0610D, RH5Z0622D, RH5Z1210D, and RH5Z1222D thermopile detectors and thermopile detector evaluation kit are available now from Renesas' worldwide distributors.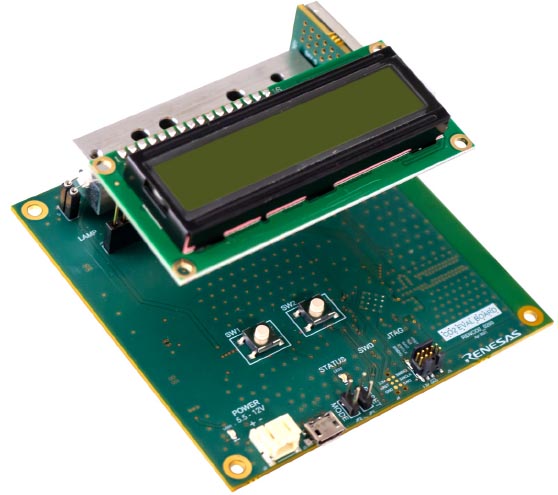 RTD120D-EVK – CO2 Detector Board with LCD Module.