IDT's Relative Humidity Sensors provide industry-leading accuracy and response times, improving system performance and minimizing power requirements.
Integrated Device Technology (IDT) announced the addition of a family of relative humidity (RH) sensor ICs to its fast-growing portfolio of advanced sensor products. IDT's humidity sensors offer high accuracy with the fastest measurement response time of comparable devices currently on the market.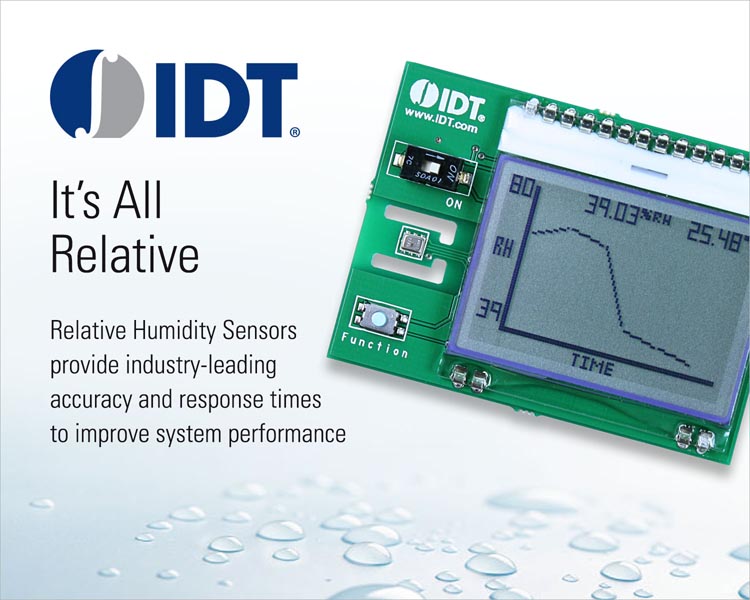 The IDT® HS300x family of relative humidity sensors feature a ±1.5% RH accuracy and six-second response time (rated over a 20% to 80% RH range in still air and does not require airflow). Since humidity sensors consume the most power when they are taking a measurement, the fast response time to a stable measurement reduces the amount of sampling needed. This is especially important for battery-powered applications, where lower power consumption equates to longer battery life.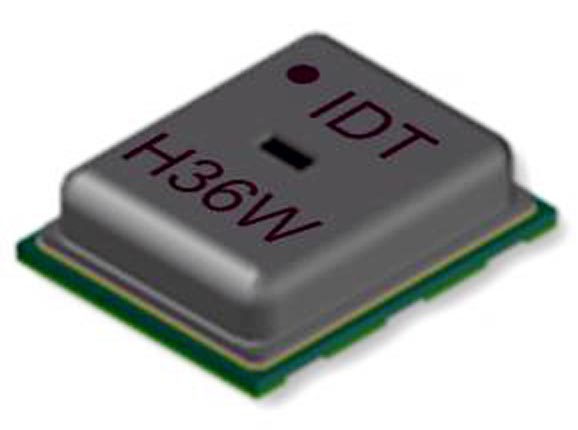 In addition to high-accuracy and fast response times, the HS300x family features excellent long-term stability of 0.1% RH per year as a result of a robust silicon carbide construction and an innovative design. This improves useful lifetime and lowers its effective cost. IDT's humidity sensors are ideal for a wide range of applications, including measurement of water vapor content in medical oxygen, measurement of humidity in appliances such as refrigerators, as well as monitoring the humidity of air in industrial processes, climate control systems (HVAC), weather stations, and portable personal health devices.
The HS300x family consists of four devices – the HS3001, HS3002, HS3003, and HS3004 offering RH measurement accuracy of ±1.5%, ±1.8%, ±2.8% and ±3.8%, respectively. All devices feature an extremely low 1 µA quiescent current for additional power savings, and an extra wide 5% to 95% sensing range for more precise control at the humidity extremes. The devices are offered in a compact 3.0 × 2.4 × 0.8 mm LGA package. The HS300x devices and evaluation boards are available now.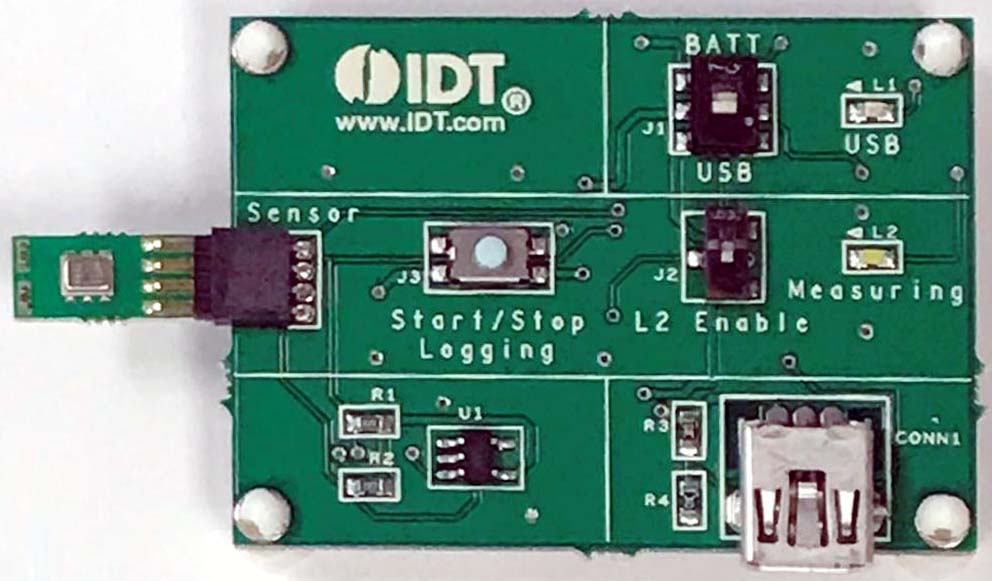 SDAH01 Evaluation Kit for the HS3001 Humidity and Temperature Sensor.