Beebom
The Raspberry Pi and Pi 2 have taken the world by storm and created a huge interest in single-board computers; their simplicity, portability, and affordability make them great for thinkerers and kids alike. But not everyone wants a Pi. If you're looking for something a little different, you can find it in one of the great Raspberry Pi alternatives.
Before we get started, though, we'll go over exactly what the Raspberry Pi brings to the table and why you might want to choose another single-board computer. The Raspberry Pi Model B packs a quad-core 900 MHz processor, 1 GB of RAM, 4 USB ports, a full HDMI port, Ethernet port, camera and display interfaces, microSD card slot, and a GPU for graphics. It can run Linux as well as Windows 10, and costs about $35.
The first-generation Raspberry Pi is also still available, but the specs are a notable step down from the Pi 2: 700 MHz processor, 256 or 512 MB RAM, and only one or two USB ports. Some of the early models don't have Ethernet ports either, so you won't be able to plug them into an internet connection. The Pi 2 is a step up in every way.
So why go with anything other than the Raspberry Pi? The main reason is that there are a lot of boards out there that provide more power. They have faster processors, more ram, better GPUs, and more connectors. Some have Wi-Fi built in, some offer gigabit Ethernet, and a few even offer a solid amount of onboard storage. If your project is going to need more than the bare bones of a computer, going with another board might be a good idea. And, of course, it's always fun to use something that's outside of the mainstream.
Best Raspberry Pi and Pi 2 Alternatives
1. BeagleBone Black ($30)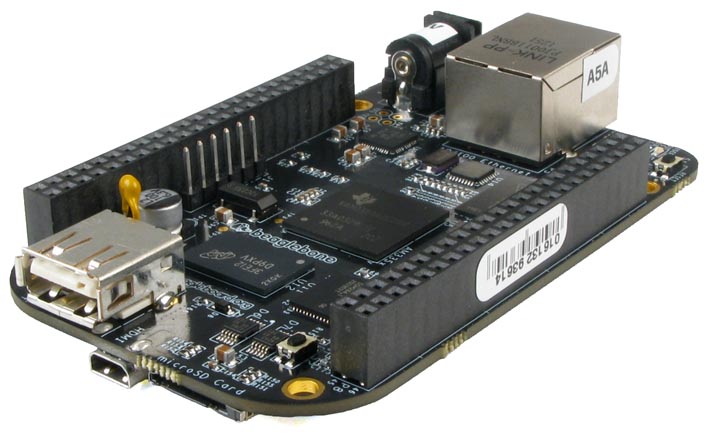 "Boot Linux in under 10 seconds and get started on development in less than 5 minutes with just a single USB cable," promises the BeagleBone website. It's tough to beat that. It can run Debian, Ubuntu, and Android out of the box, and there are a lot of developers out there who will have other ideas about what it should do.
A 1 GHz processor, 512 MB of RAM, 4 GB of onboard storage, a 3D graphics accelerator, and a mini-HDMI port mean you can turn the BeagleBone Black into a handheld gaming console, a task automator, a robot controller, and much more. BeagleBone even has a huge repository of projects that you can take on using the board, complete with images and instructions. The onboard storage makes it a more easily self-contained board than the Raspberry Pi, which needs an SD card to store data.
2. ODROID-C1+ ($48)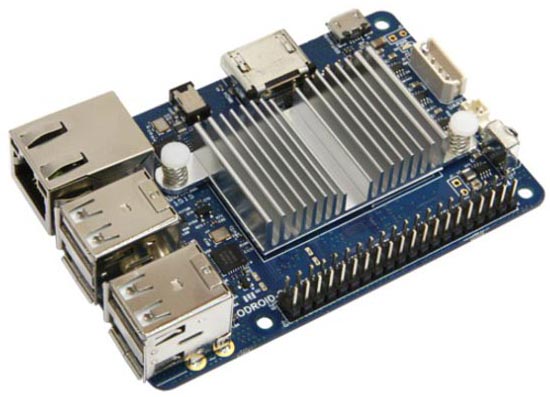 ODROID calls the C1+ "the most powerful low-cost single board computer available," and they might be right. It absolutely can't be beaten on price. And the fact that it runs Ubuntu, Fedora, ARCHLinux, Debian, and OpenELEC makes it extremely versatile for such a little board. It also has native support for running Android, which means you won't have to hack it in like you would with a Pi.
But don't be fooled by the small size; a 1.5 GHz quad-core processor, a Mali GPU, 1 GB of RAM, gigabit Ethernet, 5 USB ports, a microSD card slot, an HDMI port and an IR receiver are all hiding under the hood. It also sports a number of I/O pins, making it an effective electronic prototyping device as well. One of the coolest things about the ODROID-C1+ is that it's compatible with ODROID's Hi-Fi board, which is a digital-to-analog converter aimed at helping you play digital audio on vintage Hi-Fi equipment.
3. UDOO Dual Basic ($99)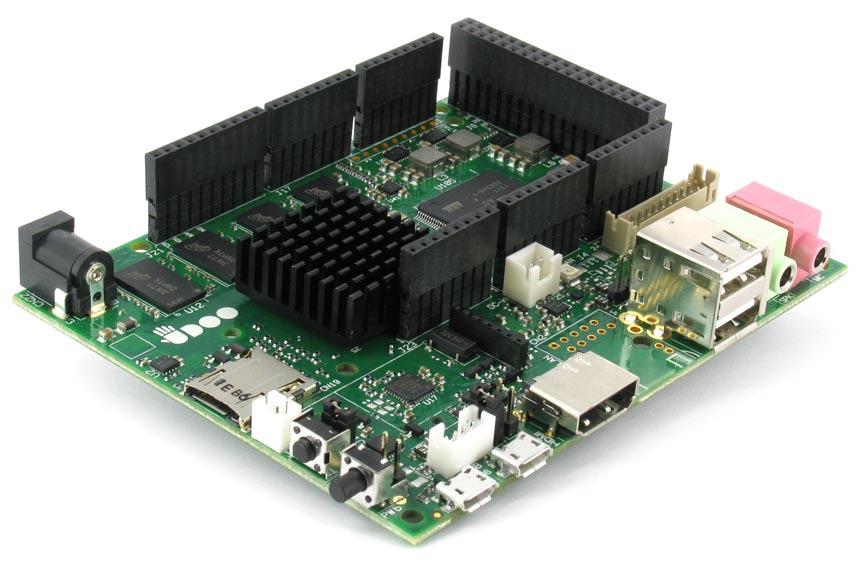 The Dual Basic, despite being the smallest board in the UDOO lineup, still packs a punch. A 1 GHz processor, 1 GB of RAM, 2D and 3D graphics accelerators, HDMI output, two micro-USB ports, two USB-A ports, an onboard microSD card reader, and audio and mic ports will let you do just about anything you want to do with this little board. It even has Arduino-compatible pinouts.
Although the Dual Basic is currently the best deal among UDOO boards, it will soon be surpassed by the UDOO Neo, a board that combines the functionality of a Raspberry Pi and an Arduino, but also includes a 9-axis sensor, Wi-Fi capability, and a Bluetooth receiver, and starts at $50. It's been successfully funded on Kickstarter, but isn't available yet. When it is, it might just be the best single-board computer out there.
4. Radxa Rock2 Square ($100)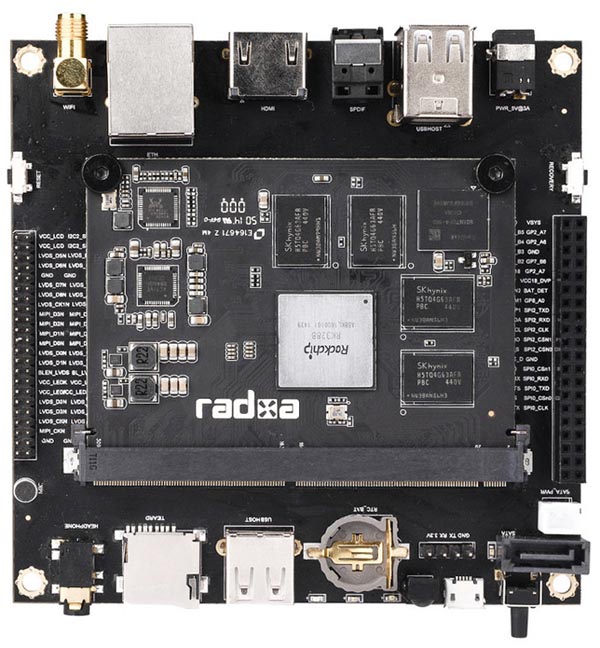 If you're looking for a bit more power, the Rock2 can provide it. A quad-core processor, 2 GB or 4 GB of RAM, 16 GB or 32 GB of solid-state storage, 2.5" SATA hard drive compatibility, Bluetooth 4.0, HDMI port, Ethernet port, headphone port, IR receiver, and SD card port all come standard. You can even upgrade to a 3.5" hard drive if you make a couple small modifications. When it comes to power and versatility, it blows the Pi away.
While the Rock series is primarily Android-based, Linux and Firefox OS can both be run on the boards as well, giving you a lot of options for what you want to do and learn. Kali Linux is especially interesting, as it's often used in penetration testing, and can be run from the Rock series, making the Rock2 a potentially very useful little device.
5. NanoPC-T1 ($67)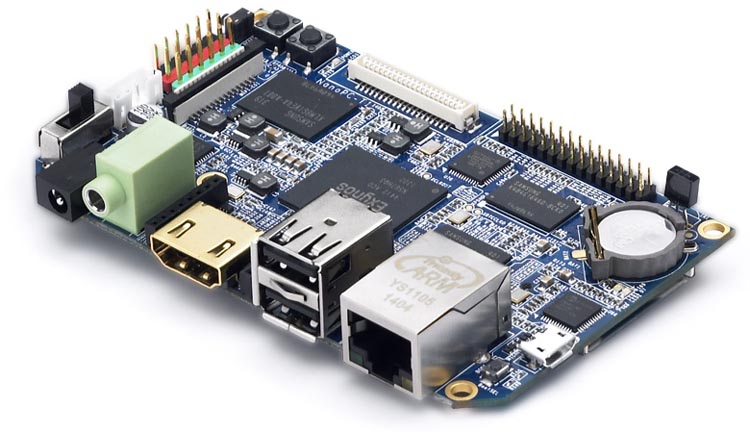 If you're looking for a low-cost way to get into microcomputing, the NanoPC-T1 should be a contender. A 1.5 GHz Samsung quad-core processor, 1 GB of RAM, 8 GB of onboard storage, HDMI and audio ports, three USB ports, an Ethernet port, an SD card slot, and support for Linux and Android mean you'll be hard pressed to come up with a simple project that the NanoPC can't handle.
The board also supports the addition of an LCD touchscreen with an adapter board and a standard- or high-definition camera, opening up lots of possibilities for projects. Make a touchscreen game, a home security system, a selfie-taker, or anything else you can imagine. NanoPC also sells a number of accessories and useful modules at great prices. Don't miss the Wi-Fi module for $25!