Chris Warner
ECN
Toshiba America demonstrated the latest additions to its lineup of flash memory offerings – the TransMemory-EX series of USB flash memory products. The new drives are compliant with the new USB 3.0 standards – known as Super Speed USB. Initial storage capacities include a 32GB model and a 64GB model.
Utilizing Toshiba's Double Data Rate (DDR) NAND, the new products offer maximum data transfer rates of 220 MB/sec for reading and 94 MB/sec for writing - or 22 times and 18 times faster transfer rates, respectively, when compared with Toshiba's previous models. Additionally, Toshiba achieved this level of performance with low power consumption of 300 mA or less - one of the lowest in the industry. Toshiba's new drives are fully backward-compatible with the USB 2.0 standard.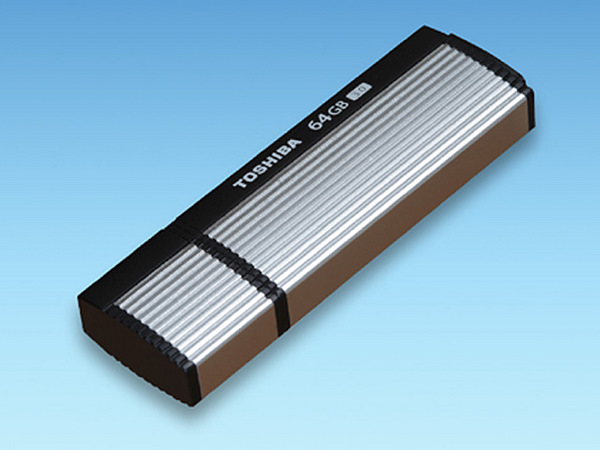 The new products can transfer 25GB of video content in approximately five minutes, which would take the previous model about 30 minutes. The new devices meet user needs for portability of video content and other large data and for high-speed data transfer between digital products.
Key Features:
Compliant with the USB 3.0 Super Speed USB standard
One of the lowest power consumptions in the industry
Windows ReadyBoost capability
Toshiba's original security software