RFMD's new RF6559 is a Front End Module (FEM) for 915MHz AMR systems. It contains an integrated three-stage PA with 42dB of gain and typical power output of 28dBm. The RF6559 allows for Tx/Rx on a single antenna via 2 integrated SPDT switches. Tx filtering, built-in Power Detector, and a two-stage LNA with typical gain of 32dB are also included, packaged in a 28-pin, 6mmx6mm laminate package with backside ground.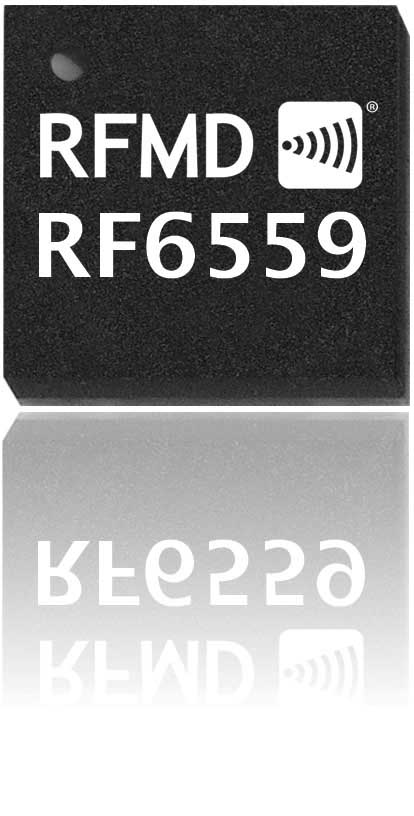 RF6559 Functional Block Diagram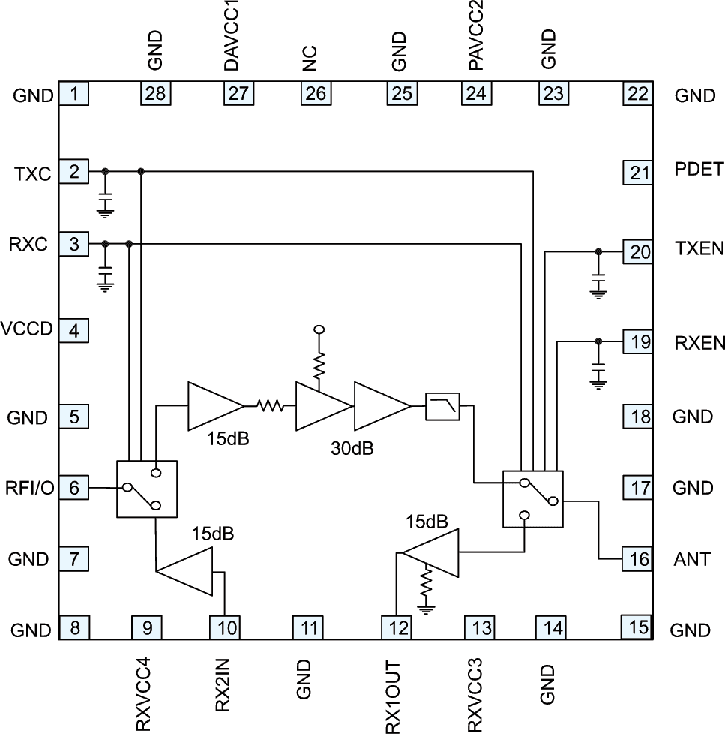 Features
Tx Output Power: 28dBm
Tx Gain: 42dB
Integrated Single Port Rx/Tx 50Ω
Bi-directional Transceiver Interface
LNA with Bypass Mode
Applications
Wireless Automated Metering
Wireless Alarm Systems
Portable Battery Powered Equipment
Smart Energy
868MHz/915MHz ISM Band Applications
Single-Chip RF Front End Module
This product is currently available in production quantities. Pricing begins at $2.84 each for 750 pieces.