The Infineon's CAN transceiver IFX1040SJ is a monolithic integrated circuit in a PG-DSO-8 package for high-speed differential mode data transmission (up to 1Mbaud) and reception in industrial applications.
IFX1040SJ serves as an interface between the CAN protocol controller and physical bus lines compatible with the ISO/DIS 11898 standard.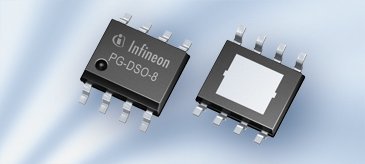 The transceiver delivers excellent passive behavior when it is switched off and supports remote wake-up capability via CAN bus in low-power mode, making it ideal for networks with partially un-powered nodes in energy-efficient industrial-grade system designs.
IFX1040SJ block diagram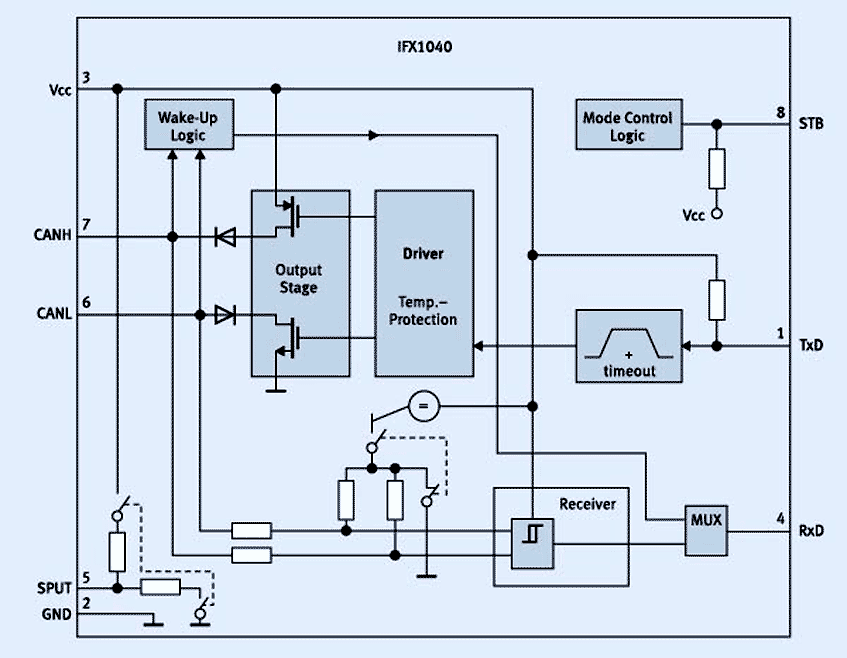 Features
CAN data transmission rate up to 1MBaud
Compatible wtih ISO 11898-2 and ISO 11898-5
Low-power mode with remote wake-up via CAN bus
Wake signaling by RxD toggle
No BUS load in stand-by mode
Wide common mode range for electromagnetic immunity (EMI)
Digital inputs compatible with 3.3V and 5V logic devices
Split termination to stabilize the recessive level
TxD time-out function
Overtemperature protection
Applications
Solar panel installations
ECU networks for industrial automation
Sensor networks (e.g. securitysystems, fire alarms)
Battery-operated systems