Smart sensor packs motion sensing and intelligence into 9 mm3.
STMicroelectronics announced details of a miniature smart sensor that combines a 3-axis accelerometer with an embedded microcontroller together in an ultra-compact 3 × 3 × 1 mm LGA package for advanced custom motion-recognition capabilities.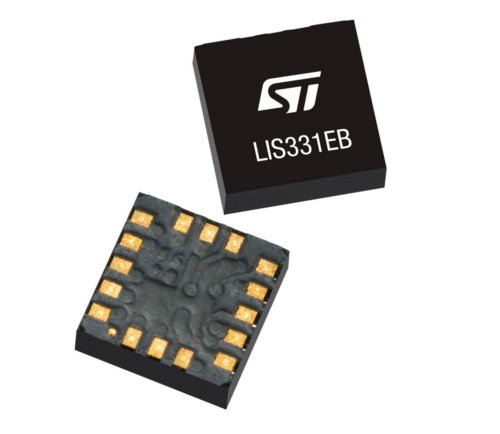 ST has combined the microcontroller, operating as a sensor hub that runs sensor-fusion algorithms, and a high-precision 3-axis digital accelerometer into a single package. It calls iNEMO-A. The device reduces the demand on the host controller and application processor and decreases power consumption in portable devices. Both benefits deliver greater freedom and flexibility to the design of motion-enabled consumer electronics. The integration of high-resolution linear-motion sensing and the sensor hub in a single package increases system robustness and is ideally suited for board-layout optimization.
The LIS331EB iNEMO-A smart sensor targets a wide range of applications that include wearable sensor applications, motion-activated user interfaces in phones and tablets, and augmented reality. The device embeds a low-power ARM Cortex-M0 with functional capability, power consumption and memory size that is perfectly suited for sensor-hub applications and iNEMO sensor fusion on mobile applications. The sensor hub supports the connection of a 3-axis gyroscope, 3-axis magnetometer and a pressure sensor to deliver a full sensor-fusion solution. Additional sensors, such as temperature and humidity sensors, may also be connected.
The high performance 3-axis accelerometer in the LIS331EB iNEMO-A features a selectable full-scale range of ±2g/±4g/±8g/±16g and houses a low-power ARM Cortex-M0 core with 64KB Flash Memory and 128KB RAM memory, as well as multiple timers and I/O ports (GPIOs/SPI/I2C/UART).
The LIS331EB smart motion sensor will start sampling in Q2 2013. Unit pricing is $2.4 for volumes in the range of 1,000 pieces.