Active-Semi International, Inc. Announces the release of a New Family of High Performance Quasi Resonant (QR) mode PSR Regulators: ACT410, ACT411
Active-Semi announced the release of the new ActivePSRTM family of high performance QR mode PSR ICs. These devices integrate protection features, achieve accurate constant current (CC) and improve efficiency and EMI performance.
The ACT410 and ACT411 belong to the patented ActivePSRTM Family of Universal-input AC/DC off-line controllers for general purpose adapter applications. The ACT410 and ACT411 are designed for fly back topology working in discontinuous conduction mode (DCM) with full load switching frequency of 120kHz. This reduces transformer size and overall BOM cost in applications, such as 5V/2.1A tablet power adaptors and 12V/1A general purpose power adaptors.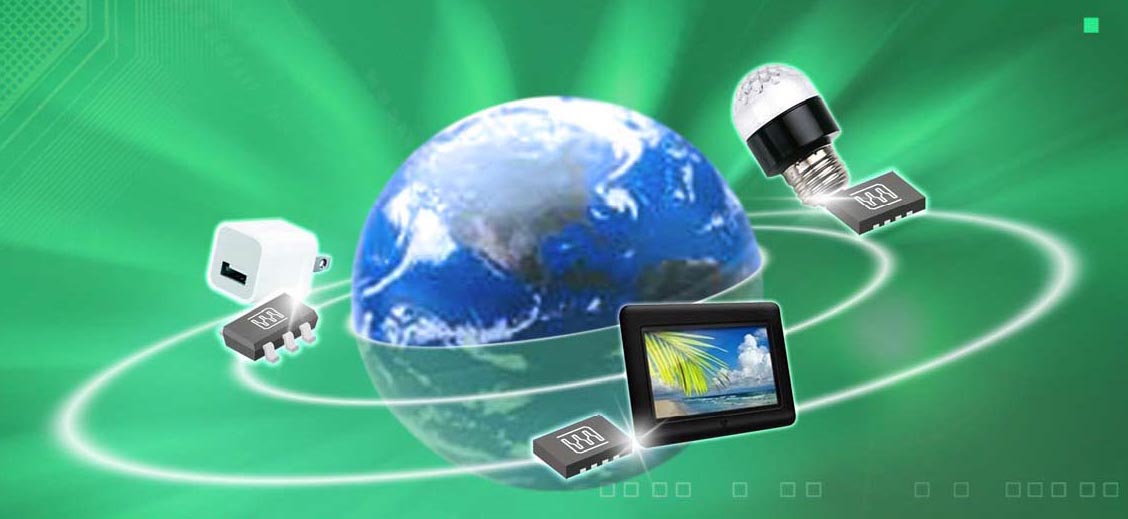 "At Active-Semi, we focus on developing innovative 'in charger' solutions as well as general purpose adaptor solutions," said Peter Huang, Director, AC/DC Marketing & Applications at Active-Semi. "Our new PSR family IC ACT410/1 was created to design the smallest power adaptor in the market and to meet the emerging efficiency standard set forth by the DOE. Our ACT410 solution for 5V/2.1A tablet adaptors requires a very small EFD15 transformer core, which is much smaller than the EPC17 in most existing solutions. The ACT411 solution for 12V/1A power adaptors requires only standard, which is much smaller than the EF20 or EE19 in many existing solutions. The ACT41x family provides protection for an extensive range of abnormal fault conditions."
Sample pricing under 10,000-piece units starts at $0.18 for the ACT410 and $0.19 for the ACT411.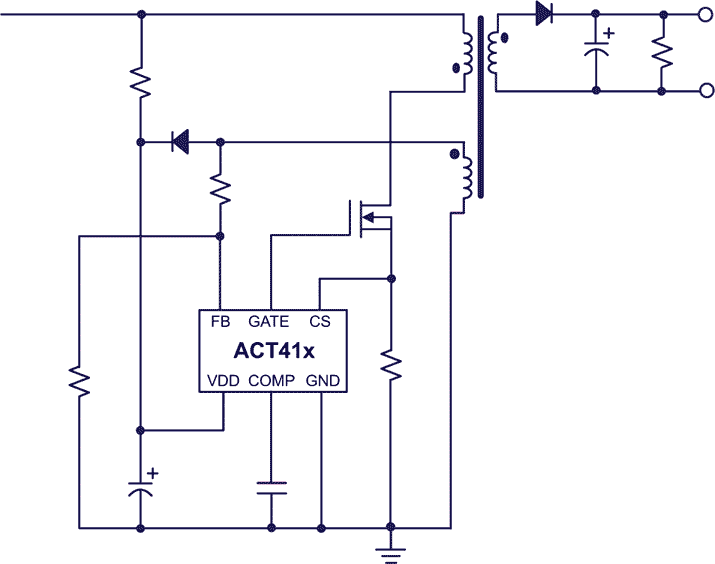 Simplified Application Circuit