World's first consumer IMU to provide pitch, roll, and yaw specifications, includes proprietary AttitudeEngine motion processor for longer battery life, simpler adoption and enhanced user experience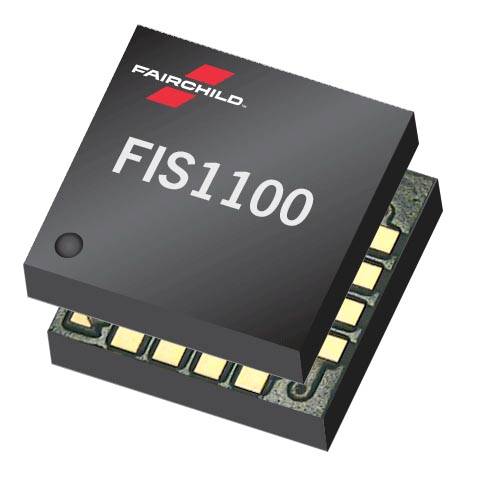 Fairchild launched the FIS1100 6-axis MEMS Inertial Measurement Unit (IMU), the company's first MEMS product stemming from its strategic investments in MEMS and motion tracking. The FIS1100 IMU integrates a proprietary AttitudeEngine™ motion processor with best-in-class 9-axis sensor fusion algorithms to provide designers with an easy to implement, system-level solution for superior user experiences with up to ten times lower processing power consumption in a wide range of motion enabled, battery-powered applications.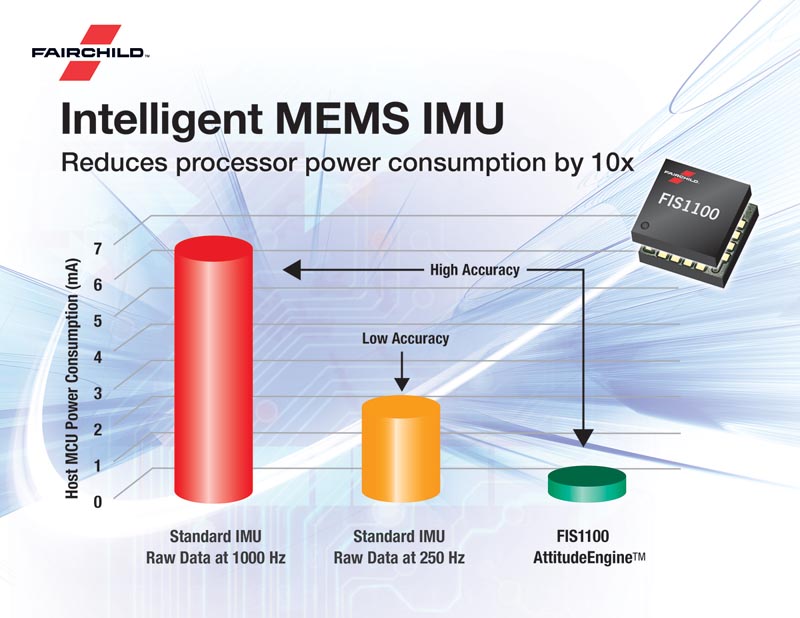 The FIS1100 IMU, with its built in AttitudeEngine motion processor and XKF3 senor fusion, is a low power, highly accurate system solution that provides customers with the always-on sensor technology required for a range of application such as wearable sensors for sports, fitness, and health; pedestrian navigation; autonomous robots; and virtual and augmented reality.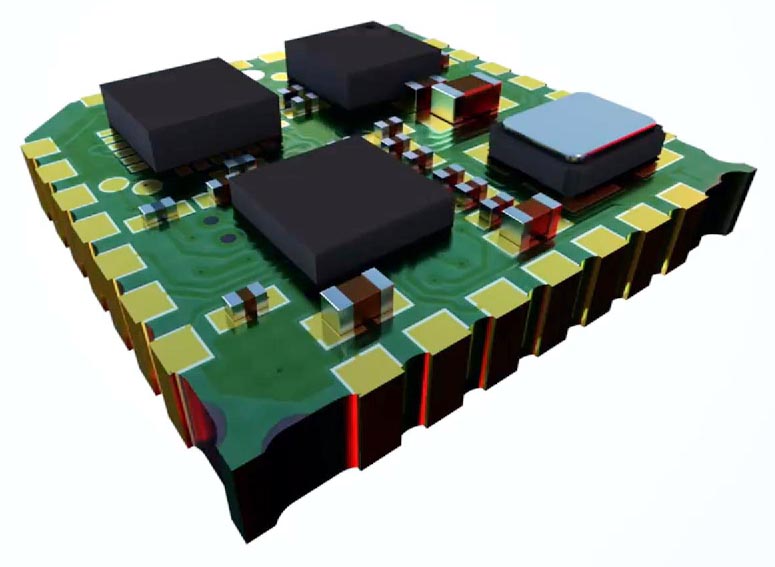 The AttitudeEngine processes 6-axis inertial data at a high rate internally and outputs to the host processor at a lower rate matching the application needs, eliminating the necessity for high-frequency interrupts. This allows the system processor to remain in sleep-mode longer, providing consumers longer battery life without any compromises in functionality or accuracy. The bundled XKF3 high-performance 9-axis sensor fusion algorithms combine inertial sensor data from the on-chip gyroscopes and accelerometers and data from an external magnetometer. The sensor fusion also includes background auto calibration that enables excellent performance in terms of accuracy, consistency, and fluidity. When combined with the XKF3 sensor fusion algorithms, the FIS1100 is the world's first complete consumer inertial measurement unit with orientation (quaternion) specifications, featuring pitch and roll accuracy of ±3° and yaw accuracy of ±5°.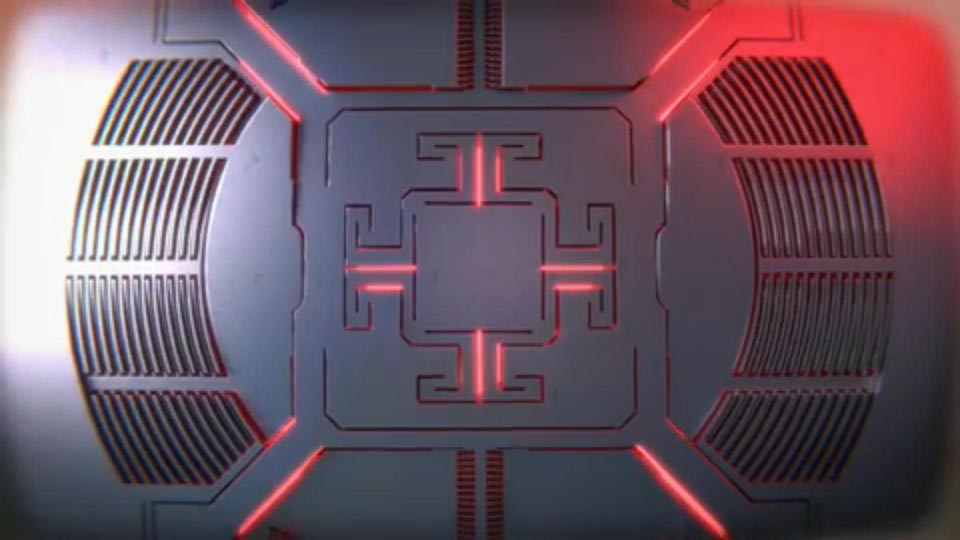 The FIS1100 uses Fairchild's proprietary MEMS process, designed specifically for inertial sensors. The process features several design elements for optimal performance, size and robustness. These include industry-leading 60 µm device layer with high-aspect ratio, through silicon via (TSV) interconnects and vertical electrodes, as well as a single die gyroscope and accelerometer with a unique dual vacuum design.
Availability
The FIS1100 comes in a 3.3 × 3.3 × 1 mm package and is available for immediate customer sampling and order placement.
Demo video