Torex Semiconductor has developed the XCL219/XCL220 series of "micro DC/DC" converters with integrated coil and control IC. These converters are the smallest in the world in the 1.0 A continuous output current category.
The series are ultra-small (dimensions: 2.5 mm × 2.0 mm × h1.0 mm) step-down, micro DC/DC converters that integrate a coil and control IC, and achieve the smallest size and lowest-profile in the world for a 1.0 A continuous output current type. Maintaining the space-saving capability of the previous XCL205/XCL206 series, this product achieves a high output current and high efficiency.
Because a power circuit can be configured by simply adding two ceramic capacitors to the external components, this product contributes to space-saving on the board and shortening of development time. The integrated coil simplifies the board layout, and unwanted radiation noise and circuit operating trouble can be minimized.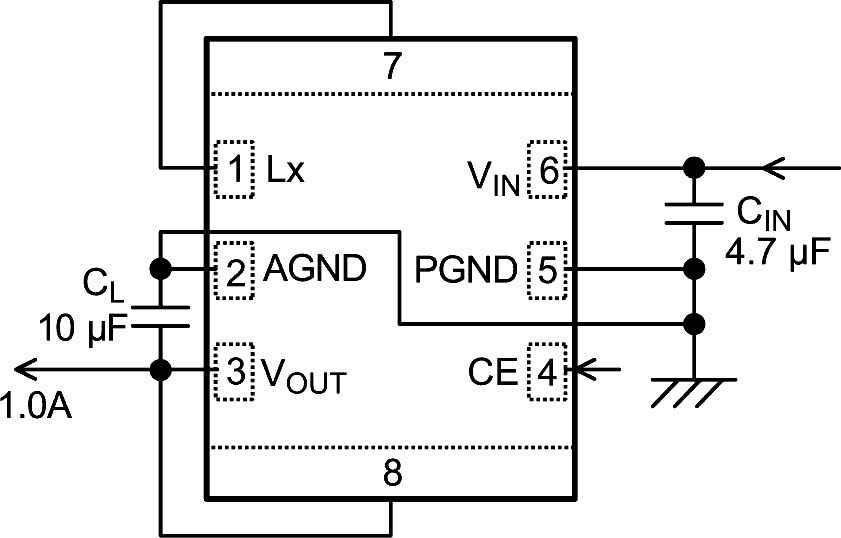 Typical Application Circuit.
The operating voltage range is 2.5 V to 5.5 V, and the output voltage is selectable in the range 0.8 to 3.6 V (accuracy ±2.0%) in steps of 0.05 V. The switching frequency is 3.0 MHz, and PWM control (XCL219) or PWM/PFM auto switching control (XCL220) can be selected for the control method.
The XCL219/XCL220 series uses HiSAT-COT, which is ideal for optical cable and PC peripheral devices that require a fast transient response, and portable and digital devices that incorporate a CPU. An ambient operating temperature of up to 105 °C is supported (previous products: 85 °C), allowing these converters to be used in industrial equipment applications.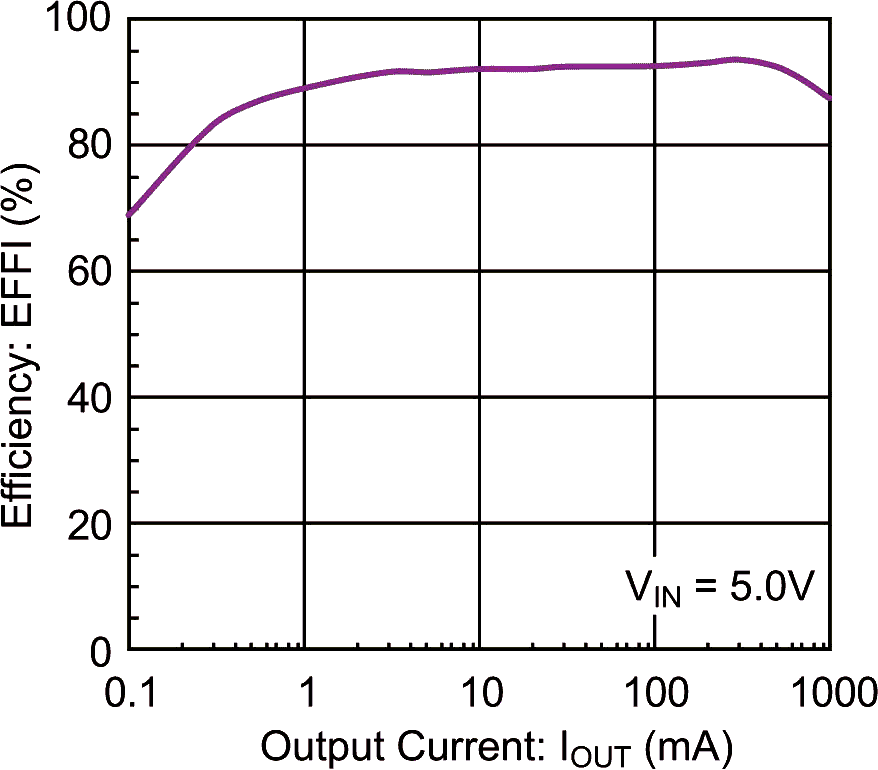 The XCL220 Typical Performance Characteristics.
With the addition of this product to our lineup, even more selections are available to match the application. Torex will continue to expand the XCL series of "micro DC/DC" converters to meet market needs.
XCL219/XCL220 Series Features
Smallest in the world among 1.0 A-class continuous output current, step-down DC/DC converters with integrated coil
HiSAT-COT is used to realize a fast transient response.
Supports a wide variety of applications, including optical cables, PC peripheral devices, portable and digital devices that incorporate a CPU, and industrial equipment
High efficiency (93.3%: 5.0 V ⇒ 3.3 V at 300 mA)
Ideal for reducing printed circuit board mounting area by minimization
Supports an ambient operating temperature of 105 °C