Recently the number of applications that use human presence sensors have increased, such as among IoT equipment. However, pyroelectric type sensors are hard to detect objects through glass. This was causing design constraints in the products. Asahi Kasei Electronics Corporation, (AKM), has developed the AK9752, a human presence sensor for short range applications, (detection distance about 1 m). It is capable of detection through glass and suitable sophisticated designed Portable PCs and home information products. The AK9752 integrates AKM's original InSb quantum IR sensor element, an analog front end circuit that converts current output of the element into voltage, a dedicated thermometer to measure the element temperature, a 16-bit A/D converter (ADC), an I2C interface and an interrupt output.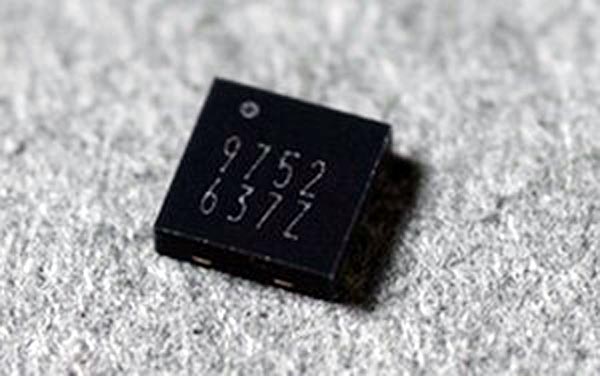 Capable of Detection through Glass
The pyroelectric type sensors cannot detect objects through glass. AKM's previous product, the AK9750 shuts out infrared rays under 5 μm wavelength that are able to pass through glass. The AK9752 can detect objects through glass since it's able to detect infrared wavelengths of 5 μm or less with high sensitivity, achieving a detection distance of 1 m with a glass thickness of 0.7 mm or less. It's capable of detecting humans through glass and is ideal for home information devices such as a glass top device without having design compromises.

Lens-less Device, (Detection Distance: 1 m)
The AK9752 does not need a lens to work up to 1 m detection distances. It is housed in a very compact and thin package, providing flexible designability of information terminal devices.

Smallest Class Infrared Sensor IC in the World, Ultra-Compact and Thin Package
Package: 6-pin SON (2.2 × 2.2 × 0.6 mm)

Built-in Thermometer
The AK9752 can measure the temperature of IR sensor element.

Low Power Consumption
The AK9752 achieves low power consumption. (Power supply: Typ.1.8 V, Power consumption: Max.100 μA @10 Hz Output). An interrupt function also helps sustain low power consumption operation with an external microcontroller. It enables long-time operation with a battery driven system.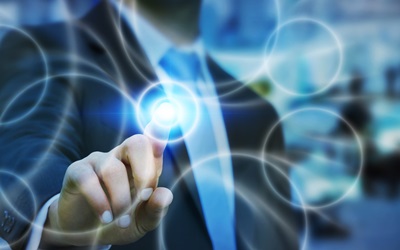 Specifications
A/D converter: 16-bit
Interrupt pin: Open drain
Built-in Thermometer: Range of –30 to 85 °C are available on I2C bus
Interface: I2C
Power Supply [V]: 1.65 to 1.95
Power Consumption: Max. 100 µA (10 Hz Output)
Operation Temperature [°C]: –30 to 85
Package: 6-pin SON
Size (D/W/H) [mm]: 2.2 × 2.2 × 0.6
Status: In Mass Production from Apr. 2017