Asahi Kasei Microdevices Corporation, (AKM), has developed a motor driver, the AP1010AEN, capable of operation with a single 18 V power supply. The AP1010AEN is ideal for 12 V systems such as home equipment, (e.g. opening/closing water heater valves), and white goods household appliances, (e.g. refrigerators and ice machines). Since operating temperature of the overvoltage protection circuit and operating current of the overcurrent protection are optimized, the AP1010AEN can have a circuit configuration that removes a fuse from the motor's power supply line while keeping motor operation safe. The AP1010AEN is capable of driving two DC motors, or one stepping motor.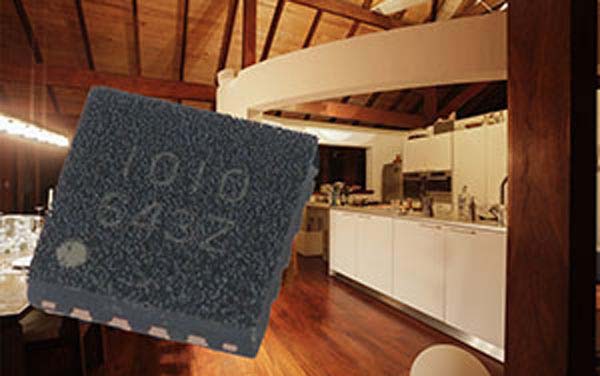 Features
High reliability with multiple protection functions enables removal of a fuse on the motor power line
The AP1010AEN has undervoltage protection, overcurrent protection and thermal protection functions. Reliability is improved by optimizing these detection thresholds. Therefore, it is possible to design a system that shuts down in abnormal situations, such as during a short circuit. This allows removing a protective fuse from the motor power supply line. In addition, overcurrent protection can be disabled using external signals, enabling to avoid malfunction caused by inrush current or regenerative current when starting or stopping a motor.

Small Package
The AP1010AEN is housed in a 16-pin 3 mm × 3 mm QFN package.
Main Specifications
Motor Operating Voltage
6 to 18 V
Maximum Output Current
0.7 A @ Ta=25 °C
On Resistance (High+Low Side)
1.1 Ω @ Ta=25 °C
Charge Pump Circuit
Built-in
Parallel Connection
Available
Undervoltage Detection Circuit (UVLO)
4.3 V (Typ.)
Thermal Shutdown Circuit (TSD)
155 °C (Typ.)
Overcurrent Protection Circuit (OCP)
1.3 A (Min.)
Overcurrent protection is disabled
by setting the DIS OCP pin to "H".
Operating Temperature Range
–30 to 85 °C
Package
16-pin QFN
Size (D/W/H) [mm]
3.0 × 3.0 × 0.7mm
Status
Launched in November 2017